-By Richard Odusanya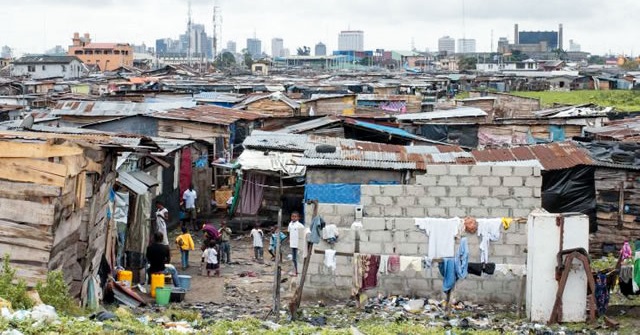 "If your actions create a legacy that inspires others to dream more, learn more, do more and become more, then, you are an excellent leader" "leaders are made, they are not born. They are made by hard effort, which is the price which all of us must pay to achieve any goal that is worthwhile."
Honesty leads to a fulfilling free life. Honesty is about being real with yourself and others, about who you are, what you want and what you need to live your most authentic life. Honesty sharpens our perception and allows us to observe everything around us with clarity. Honesty is more than not lying. It is truth telling, truth living, and truth loving. No legacy is so rich as Honesty. It takes strength and courage to admit the truth.
Trust deficit anchored on lack of transparency, accountability and dishonesty in governance is the real issue today that has widened our fault lines, heightened tension and create mutual suspicion among the citizens. We are stuck where we are now because we failed to develop a system or strong Institutions that can check-mate, and are capable of holding our leaders accountable for their actions and inappropriate dealings overtime. The biggest problem most people have is the inability to overcome issues of tribalism, religious or primordial sentiments, and be objective about what leaders in most of the troubled Nations in Africa caused by reasons of: NEPOTISM, CORRUPTION, ELECTION RIGGING, and other incendiary issues, that clearly shows a faulty system, and a very bad precedence for the subsequent administrations.
As a nation we lost it completely, when we were unable to get it right with our electoral process; we lost it when we were unable to keep track records of serious issues and hold our leaders accountable for their actions and malfeasance during their tenors, we lost it completely when resources accrued to us as a nation, over $80 trillions dollars wasted or grew wings and end up in private pockets without anyone noticing or asking questions. Moving forward, we sure need to revisit the foundation, if ever we will get it right.
Worsening Insecurity, economic downturn and failure of governance under the watch of the current sets of leadership, did not start now, it was a foundational issue inherited from previous misadventures of the past leadership. Fundamentally, the issue of trust deficit in leadership has its roots in the previous misadventures of the past leaders and an inherent conflict with the reality of our past, the 21st Century transparency in governance and the expectations of the masses.
The current political gladiators and government of Major General Muhammad Buhari (rtd) promised "CHANGE" But what Nigerians are experiencing is "CHAINS" perhaps, they didn't hear him very well, during the 2015 campaign, because of his accent. The scales are falling off the eyes of Nigerians. It's so apparent how deceitful and incompetent our leadership is. Propaganda and rigging of elections can win you power, but cannot give you the requisite knowledge and capacity to deliver good results/good governance.
Our leaders are too obsessed with the perks of office that they have forgotten why they were elected in the first instance….many of them got so carried away and begin to nurse the idea of life presidency similar to the Mugabe's and his likes in the troubled Nations in Africa.
Out of our predicament as a nation, many people are profiting from the abnormalities and making fortunes. The issues of security: banditry, kidnapping, insurgency and Arms procurement has fully become a huge source of fabulous wealth…recent BBC Hausa interview and the revelations emanating from Major General Babagana Monguno (rtd), the National Security Adviser  (NSA), did not come as a surprise.
It is saddening and very unfortunate that the issue of insecurity has assumed a very alarming and dangerous dimensions, whereby the key players in the security system and their civilian collaborators in and out of the establishments are feeding fat from the crisis in a collaborative manner that is suggestive. This issue of insecurity has seriously affected the nation to the extent that even State governors who are presumably the "chief security" Executive of their respective states, with uncountable numbers of security details are not spared. The recent assassinations attempt by the bandits or insurgents on the lives of Prof Zulum Governor of Bornu State and Samuel Ortom of Benue state are very critical examples.
Today, a lot of our compatriots across board, are fleeing from Nigeria, not just because of the economic crisis, but also for other reasons which include the issue of personal safety and constant harassment, as a result of th kidnappings and the bloodletting of the Nigerian citizens, these issues become increasingly difficult to cope with by the hapless citizens. 
OUR SYSTEM AND THE FAILURE OF LEADERSHIP HAS ULTIMATELY TURNED OUR COMPATRIOTS INTO POTENTIAL REFUGEES IN AND AROUND OUR NEIGHBORING COUNTRIES.