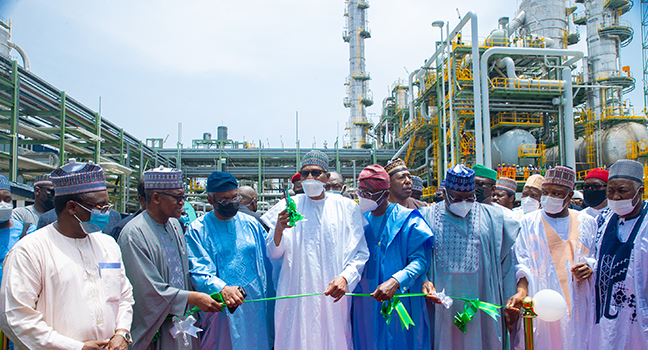 President Muhammadu Buhari has officially unveiled the Dangote Petroleum Refinery in Ibeju-Lekki, Lagos.
This state-of-the-art refinery is expected to not only make the country self-sufficient in refined products but also position it as a potential exporter of surplus products.
The presence of distinguished Heads of State from Ghana, Togo, Niger, Senegal, and a representative of the President of Chad graced the inauguration ceremony.
Addressing the gathering, President Buhari hailed this achievement as a significant milestone for Nigeria's economy while recognising its transformative impact on the downstream petroleum products market throughout the African region.
The President extended his appreciation to the Dangote Group, led by its visionary founder, for their remarkable investments that have played a pivotal role in revitalising Nigeria's economy.
He said, ''This mega industry we are commissioning today is a clear example of what can be achieved when entrepreneurs are encouraged and supported and when an enabling environment is created for investments and for businesses to thrive.
''I am confident that my successor, His Excellency Asiwaju Bola Ahmed Tinubu, will sustain the improvement in our economic and business environment and strengthen the framework of our public-private partnership policies to accelerate the pace of our economic growth and development.
''I am happy to leave our economy in very competent hands,'' he said.
''I urge and encourage our other great entrepreneurs to emulate this iconic Nigerian industrialist and join the Government in accelerating our growth in order to realize our country's globally recognized economic potential.
''When I travel around Africa and meet and engage my brother Heads of State (and I am delighted some of their Excellences are here) I often sense a quiet expectation that our country is blessed with resources and human capacity to lead Africa's rise to economic prosperity and the attainment of Agenda 2063 – 'The Africa we all want.'
''But to achieve the goals of Agenda 2063, Africa must come together – we must integrate our economies, eliminate barriers to trade and energize our youthful population to scale up our productive capacity.
''We must create necessary conditions for our private sector to grow and partner with the public sector to accelerate economic growth across the continent.
''We must not allow outside powers to use some of our leaders to destabilize our economic and political trajectory,'' he said.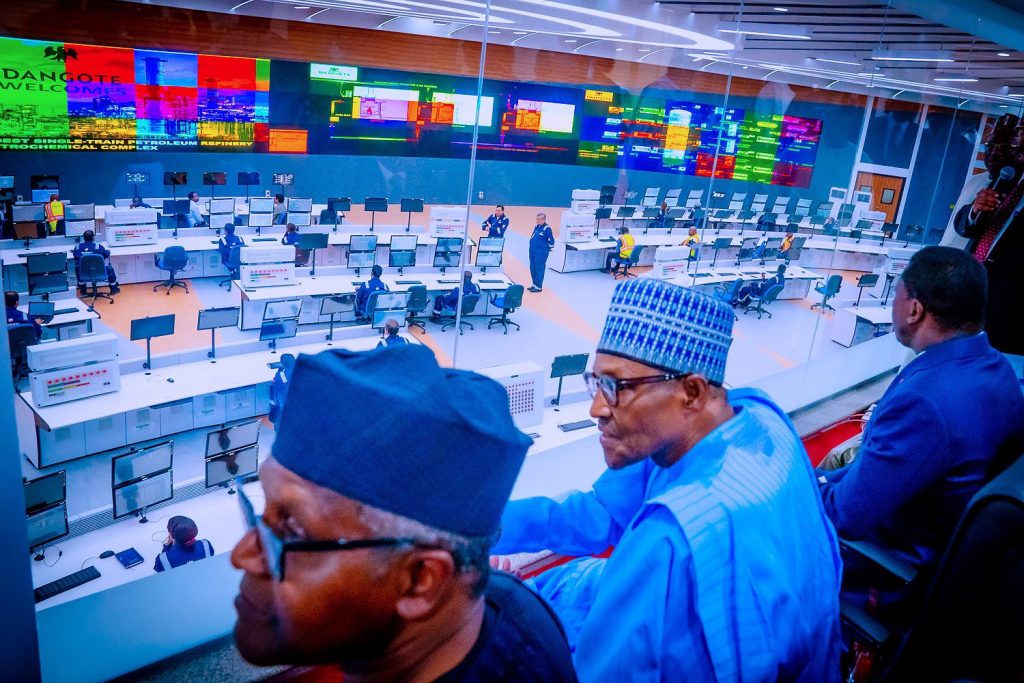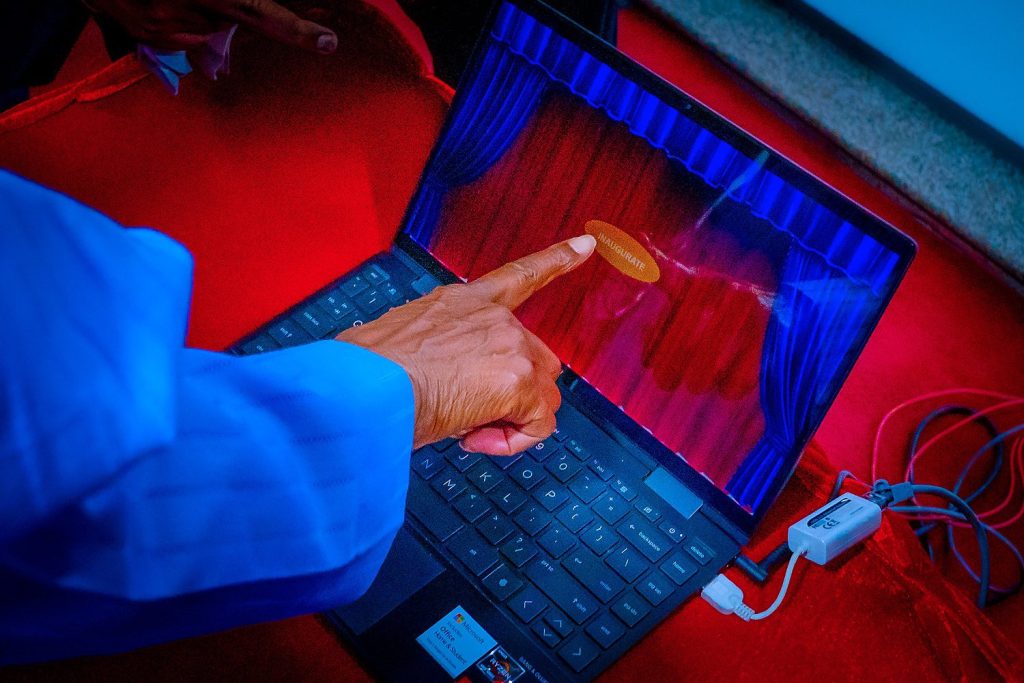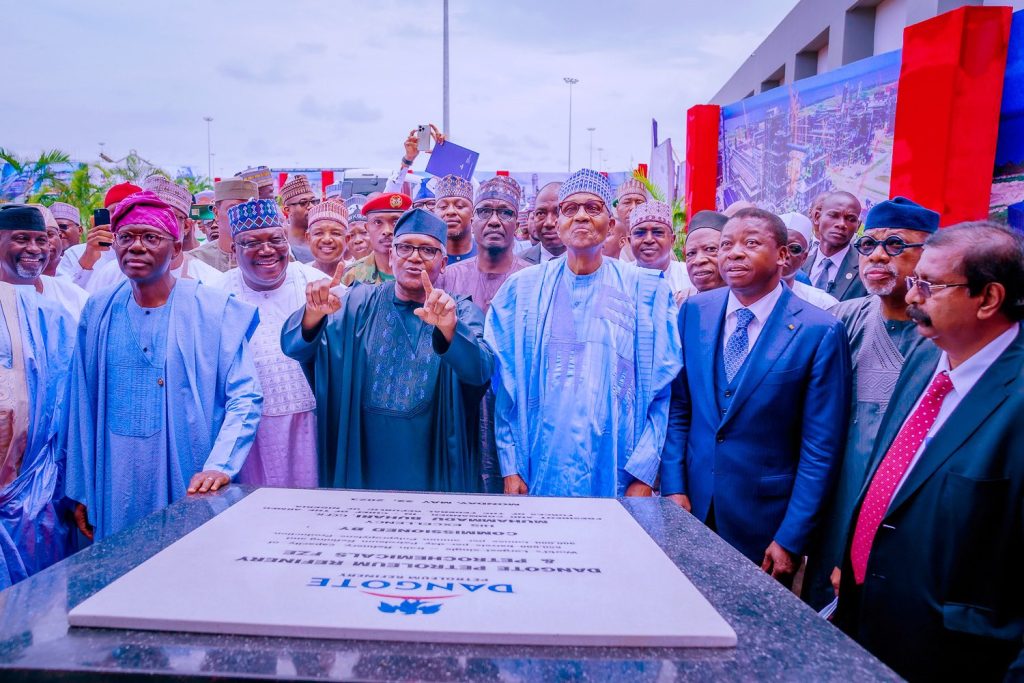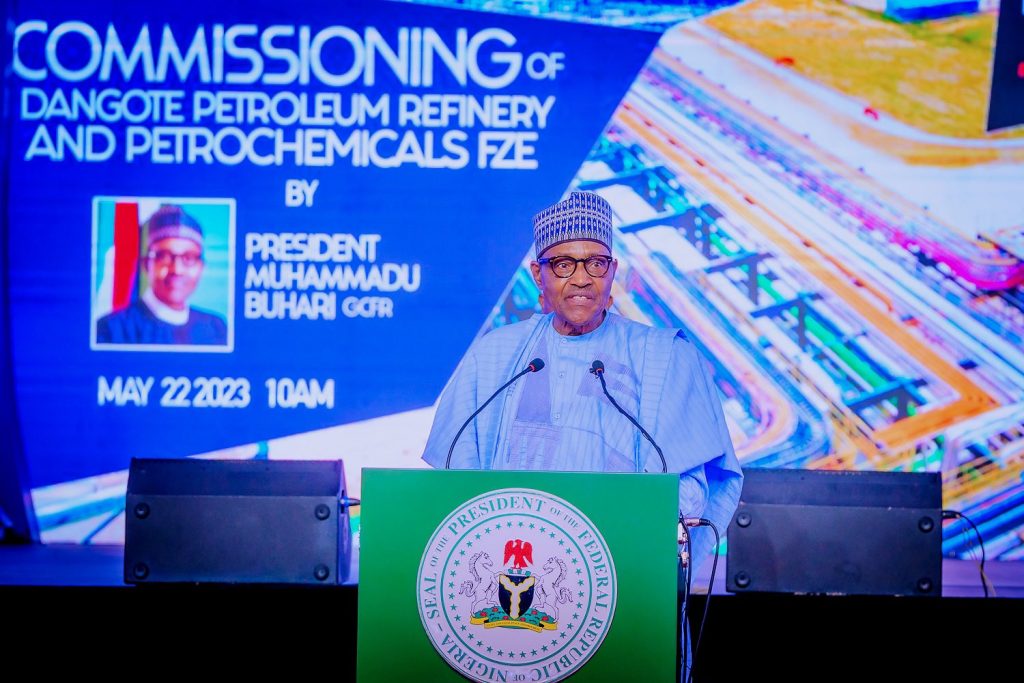 ---
SUBSCRIBE TO OUR NEWSLETTER NOW
---
Support MATAZ ARISING' journalism of integrity and credibility.
Good journalism ensure the possibility of a good society, an accountable democracy, and a transparent government.
We ask you to consider making a modest support to this noble endeavour.
TEXT AD: To advertise here – Email ad@matazarising.com
LATEST POSTS
MaTaZ ArIsInGTexas Insecurity: Buhari wasted trillions, Northern elders can criticize Tinubu – Shehu Sani The Northern Elders Forum (NEF) has lamented that Nigerian president, Bola Tinubu's words, deeds and body language have obviously proved that he is not interested in the security of Nigerians and Nigeria as a country. Prof Usman Yusuf, a NEF chieftain,…

---

By Bola BOLAWOLE MaTaZ ArIsInGTexas Nigeria, as I have often said, is a country of one scandal, one minute. Before you have settled down to digest one, another happens! So, you hurriedly sweep the previous one under the carpets to have enough room for the latest! Our carpets, thus, are bulging, threatening to burst any…

---

MaTaZ ArIsInGTexas The Ooni of Ife has described the report of him visiting the embattled Godwin Emefiele at Kuje prison, as a cheap blackmail Oba Adeyeye Ogunwusi, in a statement issued by his aide, said he was at the facility for an advocacy program The monarch noted that the program was an initiative of Queen…

---