by Basil Okoh – MaTaZ ArIsInG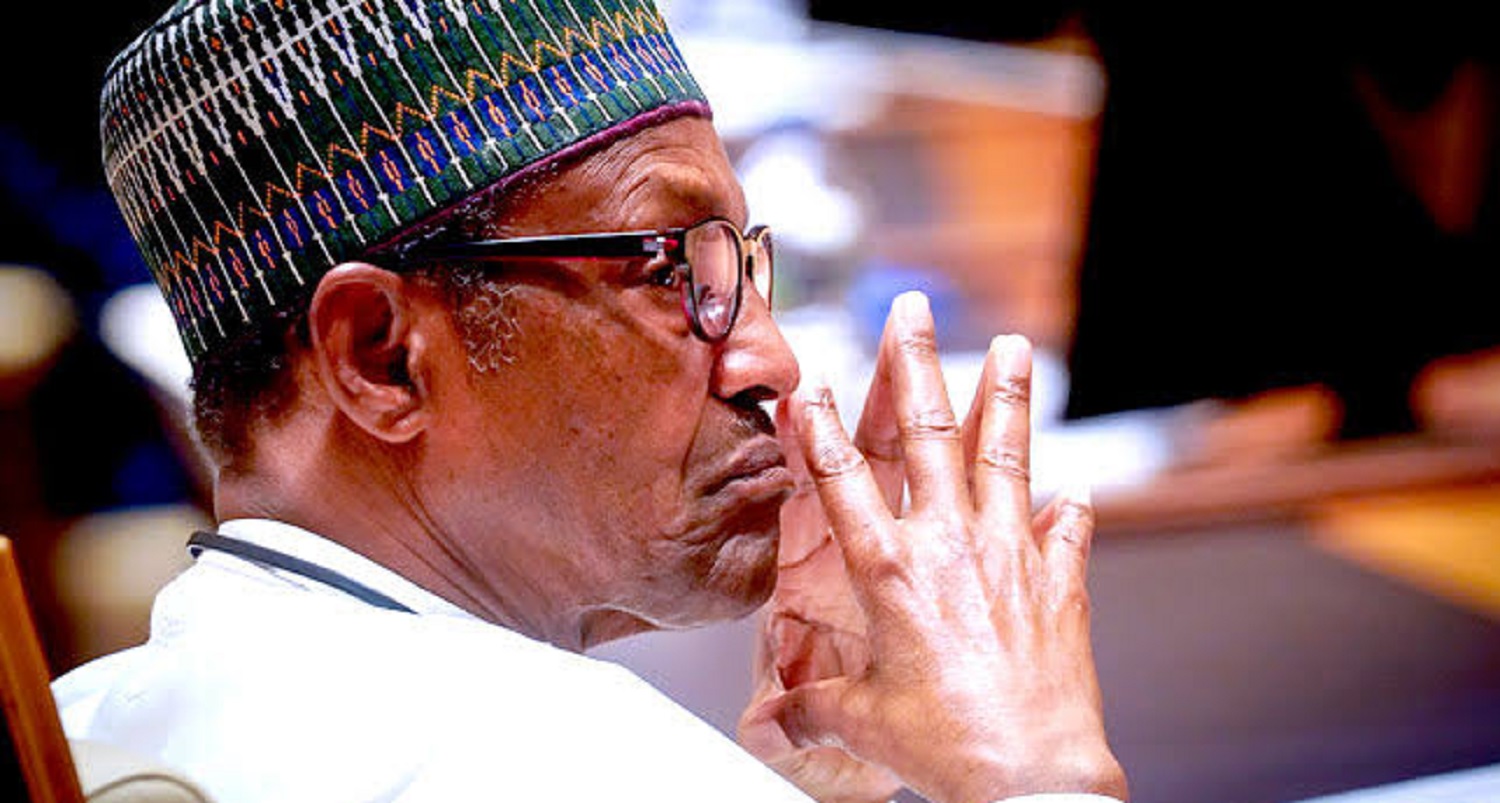 Someone should advice Muhammadu Buhari and his mouthy "Presidency" not to take on the Yoruba in any fight over Sunday Igboho. The capacity of Yoruba media for trouble and sheer nuisance is legendary and Buhari should know it. They drove his friend Sanni Abacha nuts and on to an overdose of Viagra ending up dead from romping five Indian whores in one single night.
The Yoruba were pliant underdogs in the duopoly that has ruled Nigeria since July 1967. It was a marriage made with the blood and gore of the Civil War and has served both sides well to hold the Igbo and the minorities in check for their unhindered plunder of the Nigerian economy.
It was a convenient sharing arrangement of Nigeria's politics and economy, each getting what it wanted most. The Yoruba took the economy, which helped fund the owambe parties as well as the massive infrastructural development that transformed Lagos to a megacity and much of the west to become the economic hub of Nigeria.
The Fulani with the slave Hausa In tow, took political power and was never challenged by the Yoruba until 1972 when Chief Obafemi Awolowo resigned from the Cabinet of "fine boy" Yakubu Gowon as the Federal Commissioner of Finance to contest for the Presidency of Nigeria.
The Fulani were not willing to stand by and watch one Christian Yakubu Gowon hand power over to another Christian Obafemi Awolowo. And then the hothead Murtala Mohammed who never truly accepted the leadership of any Christian particularly Yakubu Gowon struck after buying the cooperation and treachery of Gowon's head of Brigade of Guards Joseph Nanven Garba.
Murtala Mohammed himself was pumped full with hot lead six months later at Onikan Lagos in a counter coup that eventually failed.
Since then, except for brief interludes, the Fulani has held on to power, leaving the Yoruba to settle down to enjoy the exhilarating owambe parties in their "wonyosi" and "baby lace". You needed to be in Lagos in those heady days of champagne flowing from the Marina to Moloney and on to Adeniji Adele in Lagos Island and from Ikorodu to Ijebu Odé.
Nobody saw the Igbo coming from the ravages of war to disturb anybody's sleep. We all believed Igbo were content with riding their Honda 175 motorcycles from Idumagbo to Alaba and then riding off at Christmas to the "East". We never believed that over time, Igbo would be competing with everybody else for G Wagons.
Those were idyllic times before there was a crack in the sharing formula between Fulani and Yoruba. The Fulani suddenly became ambitious for economic power and the Yoruba themselves saw that political power was the allocator of all other powers.
"Power jam power" and Nigeria has never been able to recover from what is coalescing now into an "area boys" fight over Sunday Igboho. It's been a long time coming. There was Obafemi Awolowo and Moshood Abiola and then NADECO. Alfred Rewane was killed during the fray. But the issues in dispute were never as stark and clear to all as it is now.
Yoruba now want out. Let no one mistake or confuse the building crescendo of the orchestra. Yoruba want out. The discordant tunes may be confusing at first but harmony is being woven around Sunday Igboho.
Yoruba may be long suffering in submission but they are surely trenchant and anarchic in the repudiation of dominance. And they can be truly inventive and steadfast in their rabble rousing and trouble making.
Yoruba may not take to blows but they will pursue the cause to its unimaginable conclusions, causing so much nuisance in the process as to force Ibrahim Babangida to make a beeline to Abuja or drive Abacha to an indulgent overdose of Viagra. The media concentration in Yorubaland will build the momentum and ensure that they get what they want.
Who takes a bet on that?
@basilokoh.
SUBSCRIBE TO OUR NEWSLETTER NOW
TEXT AD: To advertise here – Email ad@matazarising.com