Why Datti has not been arrested – Ex-DSS Director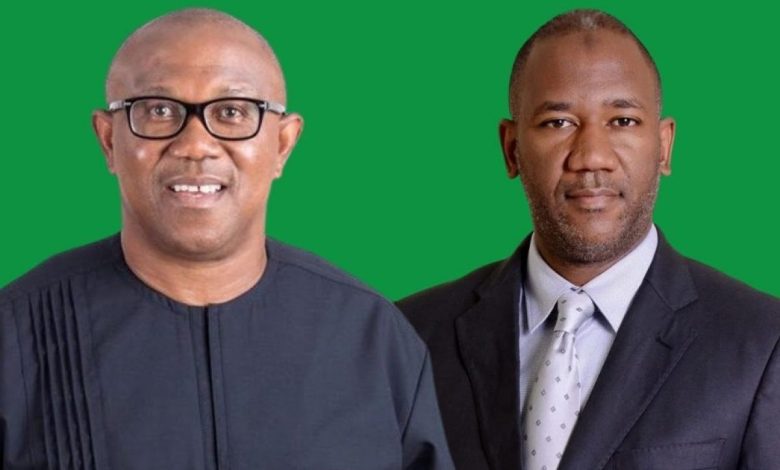 Mike Ejiofor, a former Director of the Department of State Services (DSS), has shed light on the agency's decision not to apprehend Datti Baba-Ahmed, the vice-presidential candidate of the Labour Party.
According to Ejiofor, the DSS did not detain Baba-Ahmed because there was no compelling evidence to warrant his arrest.
Messrs Baba-Ahmed recently sparked a heated debate in Nigeria when he suggested during an interview with Channels Television that the swearing-in of President-elect Bola Ahmed Tinubu on May 29 could spell the end of democracy in the country. While this comment was met with widespread criticism, some of Tinubu's supporters went as far as calling for Baba-Ahmed's arrest.
Ejiofor's explanation sheds some light on the situation and provides insight into the criteria used by the DSS in deciding when to detain individuals.
Speaking on the matter, Ejiofor, while appearing on Arise TV on Friday, said: "For the vice president of the labour party, I listened to his interview, and since it has gone viral, he made a personal statement which he is entitled to. But if he goes ahead, I believe that the SSS, if they have any evidence of pursuing that to its logical conclusion, action will be taken because nobody is above the law."
"In fact, this morning, as I was going through my WhatsApp messages, I also saw a similar thing attributed to the former vice-president in 2015, it was in Channels Television, Seun Okinbaloye, when he was asking a similar question when they said that they would form a parallel government then the government did not do anything."
"So why this particular one? I can tell you that the SSS would continue to monitor events as they unfold, and anybody, no matter how highly placed or how old you are, would be brought before the law. I believe the vice presidential candidate made a statement, and the SSS has not had any concrete evidence. I am expressing my opinion to have invited him; otherwise, they would have invited him."
"You recall what I told you earlier? The statement is also credited to the former vice president and the statement made by the SSS warning politicians to desist from the issue of the interim government because the interim government is not only unconstitutional, it is illegal. So if the SSS had come to arrest either the Labour Party vice presidential candidate, you know, the conflagration it would have also brought to the country. So we manage our sensibility and see how we can handle this without compromising the standard of security."
---
SUBSCRIBE TO OUR NEWSLETTER NOW
---
Support MATAZ ARISING' journalism of integrity and credibility.
Good journalism ensure the possibility of a good society, an accountable democracy, and a transparent government.
We ask you to consider making a modest support to this noble endeavour.
TEXT AD: To advertise here – Email ad@matazarising.com
LATEST POSTS
MaTaZ ArIsInGTexas A statement by the ministry ordered the affected appointees to hand over the affairs of their offices to the most senior officers in rank.   The Minister of the Federal Capital Territory, Nyesom Wike, has approved the immediate termination of the appointments of 21 heads of parastatals, agencies, and government companies of the FCT…

---

MaTaZ ArIsInGTexas I AM ALSO NOT A DRUG LORD, CULTIST… Popular Nigerian singer, Azeez Fashola aka Naira Marley on Tuesday said he's making arrangements to return to the country to assist the ongoing investigation over the death of his former signee Ilerioluwa Oladimeji Aloba aka Mohbad. The Marlian boss made this known in a statement…

---

MaTaZ ArIsInGTexas Popular Nigerian journalist Kemi Olunloyo reveals that Sam Larry is the alleged father of Mohbad's child after doing her investigations. The controversial journalist made this assertion to all and sundry in her latest Instagram post today, September 25 adding that the investigation has been submitted to the police. This comes after Kemi Olunloyo…

---