By Ayo Dada
Background
Hushpuppy a self confessed cyber fraudster was charged by Federal Prosecutors in the California Department of Justice on the 25th of June, 2022. He allegedly laundered hundreds of millions of dollars from about 1.9 million victims mostly through what is known as Business Email Compromise (BEC). The affidavit filed alongside the complaint explained that BEC schemes typically involve a computer hacker gaining unauthorized access to a business' email account, blocking or redirecting communications to and/or from that email account, and then communicating with personnel from a victim company via the compromised email account or a separate fraudulent email account in an attempt to dupe them into making an unauthorized wire transfer. He faced charges of conspiracy to defraud organisations such as a US law firm out of approximately $922,857 in October 2019, a scheme to launder funders stolen from a foreign bank to the tune of $14.7 million, and conspiracy to steal £100 million (approximately $124 million) from an English premier league club.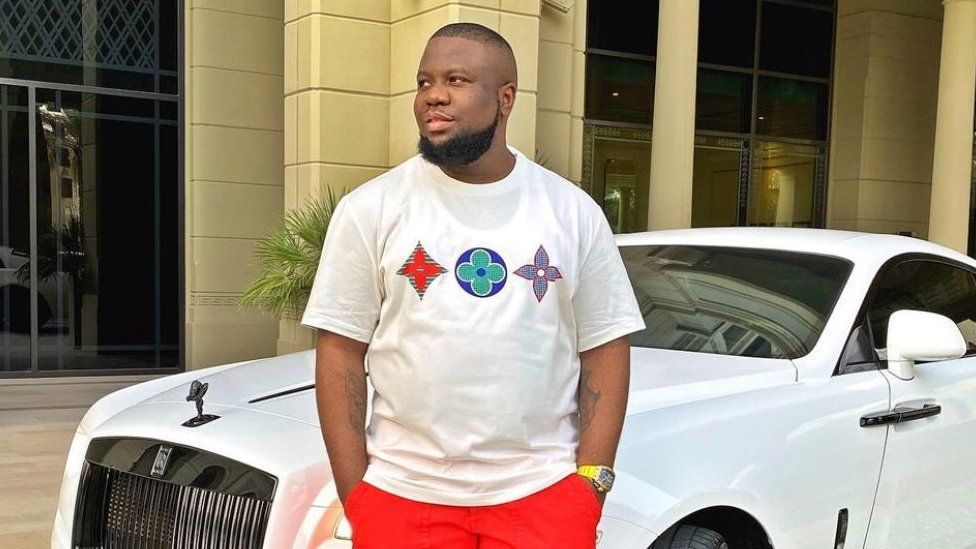 Ramon Abbas – also known as Hushpuppi – pleaded guilty to money laundering in a US court.
Court records unsealed in the week of July 29, 2021 showed that he pleaded guilty to the charges on 20 April.
The documents state that between 18 January 2019 and 9 June 2020, Hushpuppi and others targeted multiple victims and laundered the illicit funds in banks all over the world.
Hushpuppi, 37, is known for posting photos of his lavish lifestyle on Instagram, where he has 2.5m followers.
Court documents filed in California said Hushpuppi's crimes cost victims almost $24m (£17m) in total.
In one scheme, Hushpuppi attempted to steal more than $1.1m from someone who wanted to fund a new children's school in Qatar, the documents said.
This case was prosecuted by Assistant United States Attorneys Anil J. Antony and Joseph B. Woodring of the Cyber and Intellectual Property Crimes Section.
So, what is Abba Kiyari, the decorated crime buster's business in all of this? Well, while Abba Kiyari may not have been directly linked to the fraudulent activities of Huspupi and his crew, evidence abounds that he did in fact, collect proceeds from the scam from Hushpuppi to imprison one of Hushpuppi's colleagues who fell out with him once they all started getting greedy. Like the popular saying goes; there is no honour amongst thieves. The fellow by name of Vincent Kelly Chibuzo feeling unsatisfied and thinking Hushpuppi was keeping all the loot to himself, decided to rat out to the fraud victim. He informed him that he was being scammed. Unfortunately for him, Hushpippi got wind of the betrayal and promised to make his life miserable and the way he enforced his threat was through the Deputy Commissioner of Police, Abba Kiyari. According to screenshots of the conversation between Hushpuppi and Abba Kiyari, Hushpuppi promised to send money to Kiyari and his men to mobilise and encourage them into torturing the said Vincent Kelly Chibuzo. Kiyari from the conversation seemed quite pleased and complaint. Evidence shows that Kiyari did receive the funds as promised. A report by Peoples Gazette highlighted how Abba Kyari travelled to Dubai on the invitation of Hushpuppi and was treated to a good time with airport pickup, luxury hotel accommodation and city tour.
So, this is what got Kiyari into this mess and Hushpuppi in his Confessional Statement made on July 29 202,1 listed Kiyari as his accomplice to his crimes.
Presently, the FBI wants Kiyari extradited to the US to answer to the charges against him and has issued a warrant of arrest and requested for the extradition.
This is Nigeria.
In order to maintain a less than curious record in the international community, pressure must have been mounting on the FG to extradite AK. What with all the allegations against him by credible foreign agencies
If extradited then it's anyone's guess who and who he gives up in Nigeria when he finds out that the case built against him is insurmountable
Rather than risk him singing like a canary to these foreign agencies, what to do?
Hurriedly put together a scam where he's indicted by a local sting for very serious breaches and transgressions, such that he has to answer to these first, and probably spend the next decade doing so, safely locked up somewhere in the north
Section 6 of the Extradition Act, CAP E25, LFN 2004 sets out in full the procedure for submitting an extradition request to Nigeria but can be briefly summarized as followed:
1) A request for the criminal fugitive's surrender must have been made in writing to the AG of the Federal Government of Nigeria by a diplomatic representative or consular officer of that country and such request must be accompanied by a duly authenticated warrant for arrest or certificate of conviction issued in that country.
2) The fugitive himself must fall into the class of persons to whom the Act applies.
3) His return must be compatible with stipulated restrictions relating to his treatment after his surrender. Additionally, there must be a hearing to determine if the fugitive ought to be extradited or otherwise. The court is free to receive evidence that proves that the offence for which the fugitive is wanted is not an extradition offence or any evidence that proves that his extradition is prohibited either under the Act or under any relevant extradition agreement5
The Attorney General of the Federation however has the power to refuse extradition. According to section 3 of the Extradition Act which places restrictions on extradition, it provides:
A fugitive criminal shall not be surrendered if the Attorney-General or a court dealing with the case is satisfied that the offence in respect of which his surrender is sought is an offence of a political character.
A fugitive criminal shall not be surrendered if it appears to the Attorney-General or a court dealing with the case- (a) that the request for his surrender; although purporting to be made in respect of an extradition crime, was in fact made for the purpose of prosecuting or punishing him on account of his race, religion, nationality or political opinions or was otherwise not made in good faith or in the interest of justice; or (b) that, if surrendered, he is likely to be prejudiced at his trial, or to be punished, detained or restricted in his personal liberty, because of his race, religion, nationality or political opinions.
A fugitive criminal shall not be surrendered if the Attorney-General or a court dealing with the case is satisfied that, because of- (a) the trivial nature of the offence for which his surrender is sought; or (b) the passage of time since the commission of the offence, it would, having regard to all the circumstances in which the offence was committed, be unjust or oppressive, or be too severe a punishment, to surrender the offender.
A fugitive criminal shall not be surrendered if the Attorney-General or a court dealing with the case is satisfied that, whether in Nigeria or elsewhere, he- (a) has been convicted of the offence for which his surrender is sought; or (b) has been acquitted thereof, and that, in a case falling within paragraph (a) of this subsection, he is not unlawfully at large.
A fugitive criminal shall not be surrendered if criminal proceedings are pending against him in Nigeria for the offence for which his surrender is sought.
A fugitive criminal- (a) who has been charged with an offence under the law of Nigeria or any part thereof, not being the offence for which his surrender is sought; or (b) who is serving a sentence imposed in respect of any such offence by a court in Nigeria, shall not be surrendered until such a time as he has been discharged whether by acquittal or on the expiration of his sentence or otherwise.
A fugitive criminal shall not be surrendered to any country unless the Attorney General is satisfied that provision is made by the law of that country, or that special arrangements have been made, such that, so long as the fugitive has not had a reasonable opportunity of returning to Nigeria, he will not be detained or tried in that country for any offence committed before his surrender other than the extradition offence which may be proved by the facts on which the surrender is granted.
A fugitive criminal shall not be surrendered until the expiration of the period of fifteen days beginning with the day on which he is committed to prison to await his surrender
this section "a court dealing with the case" in relation to a fugitive criminal means any magistrate dealing with the fugitive's case in pursuance of section 8 of this Act or any court before which the fugitive is brought on or by an application made by him or on his behalf for a writ of habeas corpus.
The Attorney General typically has broad powers in extradition procedures. In the case of George Udeozor V. Federal Republic of Nigeria6, the court stated: "Nothing in the Act gives the court the powers to question the discretion of the Hon. Attorney General in those matters, as the Hon. Attorney General exercises his constitutional duty under section 174 of the 1999 constitution." The court further held that: "the discretion to accede to an extradition request is that of the Hon. AG of the federation, not of the court. The role of the court is to issue a warrant and undertake such other adjudicatory functions as are required to enhance the statutory powers of the AG"
Many Nigerians believe that the sudden arrest of Abba Kyari and other suspects on February 14, 2021 on these charges of drug dealing, bribery, etc is a conspiracy, it's a farce and a plan to keep Kyari from being extradited to the United States to face charges of fraud he perpetrated with hushpuppi committed against Americans.
The jury is out there as Nigerians wait for the next episode of the drama.
Ayo Dada
---
LATEST POSTS
SUBSCRIBE TO OUR NEWSLETTER NOW
TEXT AD: To advertise here – Email ad@matazarising.com