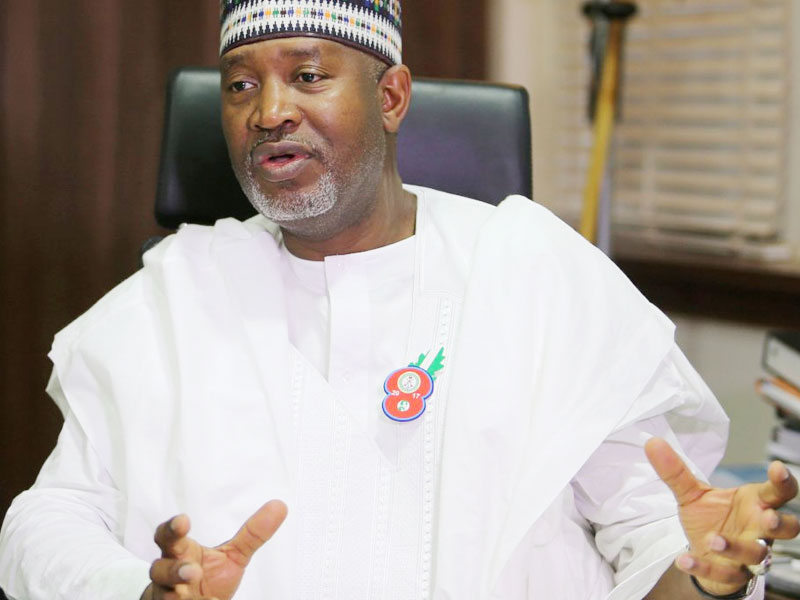 👉Stashed and hidden away in Dubai, Abu Dabi and other cities of the UAE are over $200billion of loots taken out of Nigeria by the political bandits and their private sector cronies to buy properties, malls, Yatch, and other luxury assets.
👉Hidden away in UAE banks and other liquid assets are billions of dollars stolen from Nigeria by the political bandits and terror sponsors.
👉The UAE authorities know this. I can bet a finger , that they may also have huge dossier on all the rogues and political bandits in Nigeria, who own assets and investments in their country. They may also have a list of the many hushpuppies, hushpapas and hushmummies of Nigeria origin
👉They know that you guys do not have any safe place in Nigeria to holiday and luxuriate, because the thieving and irresponsible activities of the many political bandits in the land, have created higher number of field bandits… aka BH, ISWAP, Fula Bandits, Terrorist Herdsmen, UGM, Kidnappers, Ritualists etc. Who have now added more putrid dimension to the deep decay, which have turned our beautiful country into a sithole jungle
👉What the Emirate airline and authorities will do now is to increase their frequencies and shuttle services out of Ghana and other neighbouring countries.
👉They know that the political bandits in Nigeria cannot afford to stay away for too long or be deprived of their loots Stashed away in the UAE. So, they must find ways and routes to come over to Dubia and Abu Dhabi
👉At the end of the day, jobs and other ancillary economic activities in Nigeria will be lost, Ghana economy will boom and gain and we will whine and complain . The same way we keep whining about UK and Canadian ban of Nigeria because of omicron variant of covid 19.
👉Yes, it is good to have national pride. YES , the reciprocal actions of the FGN by reducing the Emirate frequency to one in a week may be poltically expedient, but did we do so from the position of strength or weakness ?
👉You don't exhibit national pride from a very weak, beggarly and atrociously compromised position. I am sure the authorities at the UAE will look at the names of those, who signed the letter limiting their frequency and run a check through their data base to see if they have assets Stashed away in Dubai and just shake their head in derision. 😭
👉Yes, we will argue that the UAE economy needs inflow from Nigeria tourists… but they know that you guys will always find your way back into their country. They also know that most of us with the means will fly in from Ghana or even through the UK route
The question we should ask ourselves candidly is this ….
👉Do we even have the bargaining power?
👉Do we have any strong foundation upon which we can stand to bargain or negotiate to be respected ? Do we even respect ourselves? How can you steal from your children and Stash away their assets in another man's home and expect the man to respect you ?.haba .
👉I feel sorry for Nigeria… these UAE guys realise so much that a nation ruled by bandits, who love to loot , stash their loot in their country and love to luxuriate in obscenities and sin, will always come back on their knees crawling to Dubai because they have made their own country, Nigeria, unsafe, unliveable, and a haven for terrorists, killers and Kidnappers…. the most terrorised jungle in Africa.
👉They know that after this initial gara gara , our rulers will still crawl from other routes back into their country
👉They cannot try this nonsense with Ordinary Rwanda, Botswana , Ethiopia or Kenya .
I feel so sorry for Nigeria… a giant turned into a cesspool of terrorism and beggar country by a band of rapacious , insensitive and irresponsible kleptomaniacs .
I come in peace
Dr Nnaemeka Onyeka Obiaraeri
COMMENT – Exactly my thoughts!
JOIN OUR MaTaZ ArIsInG COMMUNITY!
SUBSCRIBE TO OUR NEWSLETTER NOW
Our newsletter gives you access to a curated selection of the most important stories daily.

Eyewitness? Submit your stories now via:
Email: ad@matazarising.com
TEXT AD: To advertise here – Email ad@matazarising.com