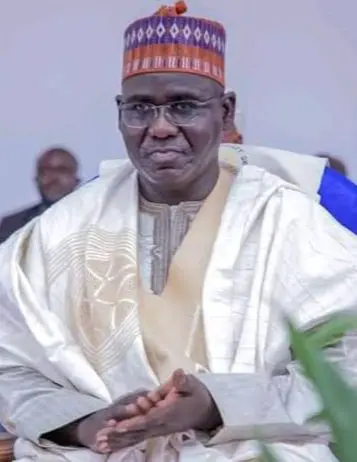 Mogaji Bowale Oluwole Arisekola, a close ally to the former Chief of Army Staff, General (rtd) Tukur Buratai, has on Thursday reacted to a publication credited to Sahara Reporters wherein the sum of N1.85 billion was said to have been allegedly discovered in Abuja residence of the ex-COS by the operatives of Independent Corrupt Practices and Other Related Offences Commission (ICPC).
The Ibadan-born businessman, public affairs analyst and pub­lisher of Ireland-based journal, The Street Journal magazine maintained that the Nigerian Ambassador to the Republic of Benin is a man of integrity and profound decency whom he has known for donkey years with meritorious and indelible records of excellence in his service to his fatherland.
Reacting, Arisekola in a statement sent to the media, faulted the allegations, describing it as tissue of lies from the pit of hell, whilst maintaining that such claims against the Army General turned diplomat were false.
He said "I found it so ridiculous and appalling, reading the bile and vitriolic verbiage on Sahara Reporters against a great, honorable, decent and honest man, Nigeria's former Chief of Army Staff, General (rtd) Tukur Buratai, whose only offence is that he chose to serve his fatherland without blemish in spite of the life threatening risks associated with his service to the nation. These pugnacious, malicious and malevolent diatribe is unnecessary, petty, baseless and unfortunate at a time like this.
Arisekola continued, "It is utterly preposterous to read from the news portal that ICPC officials stormed a house in Wuse area of Abuja, beside National Open University and arrested a man, Kabiru Salisu after they saw N850 million cash in the house. The publication went further to say officials of the ICPC also took Kabiru to an office where another N1billion in cash was discovered.
"Sahara Reporter also claimed that bulletproof cars, BMW, G-Wagon worth N450m were also recovered. This is clearly a disjointed thoughts which are not presented in a smooth or logical way and therefore difficult to understand. Without contradiction, only lies and fictions are dressed in a manner like this, it is really shameful.
"I hope Sahara Reporters understands the implications of this hatchet work from the legal point of view and as well from the prism of the professional ethics of journalism. What does anyone stands to benefit by dragging the good name someone has built over the years through the mud? This is totally reprehensible"
While interrogating the publication further Mogaji stated, "In this time and season how can any media organization come up with such damaging, insidious, sensational and very disparaging assertions without engaging in any due diligence before going to press? No pictures, no videos, the addresses of the houses not mentioned and as well not traceable; the plate numbers of the vehicles in reference were also not revealed. This is not excellent journalism to say the least.
"Those that believe that the former Chief of Army Staff, General (rtd) Tukur Buratai, could keep such a huge amount in his private residence; money earmarked for the purchase of arms and ammunition by the Muhammadu Buhari-led government obviously do not know him. He is a man of profound decency and integrity. This is not the first time Sahara Reporters is doing this and I believe it is a joke taken too far which should attract severe consequences within the ambit of the extant laws.
"I am sorry for those that are peddling these specious lies and slanderous falsehood, they are agents of satan from the pit of hell. Their attempt to discredit and destroy Buratai has failed woefully. I advise them to try something else, definitely this one cannot hold water, it is dead on arrival even as I have aboslute faith and confidence in my dear friend and brother that he will never do such thing and no smear campaign against him will stand by God's grace," Arisekola said.
ICPC denies discovering billions in Buratai's home, makes clarification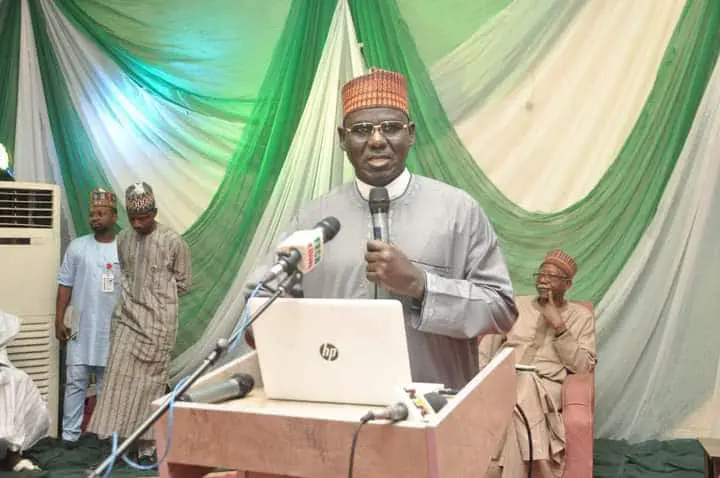 The Independent Corrupt Practices and Other Related Offences Commission (ICPC) has recovered N170 million cash, $220,965, G-Wagon and other items from a military contractor in Abuja, the nation's capital.
Azuka Ogugua, spokesperson of the commission, disclosed this in a statement on Friday.
According to Ogugua, acting on intelligence, the commission raided a residence in Wuse 2, Abuja, where the expensive items were found.
"The attention of the Independent Corrupt Practices and Other Related Offences Commission (ICPC) has been drawn to some inaccurate and concocted reports in the media about the seizure of multibillion-naira cash, dollars, Rolex watches stockpiled in an Abuja property."
"The Commission wishes to state that ICPC operatives raided a property in Wuse 2 of the Federal Capital Territory (FCT), Abuja, on Thursday, 16th June, 2022 between 5:00pm and 12:00am on suspicion of money laundering. Facts available for the time being indicates that the property is owned by owner of K Salam Construction Company, a military contractor."
COMMENT: What is the name of the owner of the construction?
What is the address of the property?
Who was the Director of Purchase of Arms when Sambo Dasuki was jailed for $2bn arms scam, was is not General Buratai?
Was it not shortly after, that General Attahiru died in a plane crash after challenging the senate to call on the man in charge over some big fraudulent misappropriation of the Nigerian Army funds?
---
LATEST POSTS
SUBSCRIBE TO OUR NEWSLETTER NOW
TEXT AD: To advertise here – Email ad@matazarising.com