By Oduche Azih
Has this MONDAY SIT AT HOME now developed a life of its own? Maxi Okwu thinks that it has. Here's what I have to say about it.
---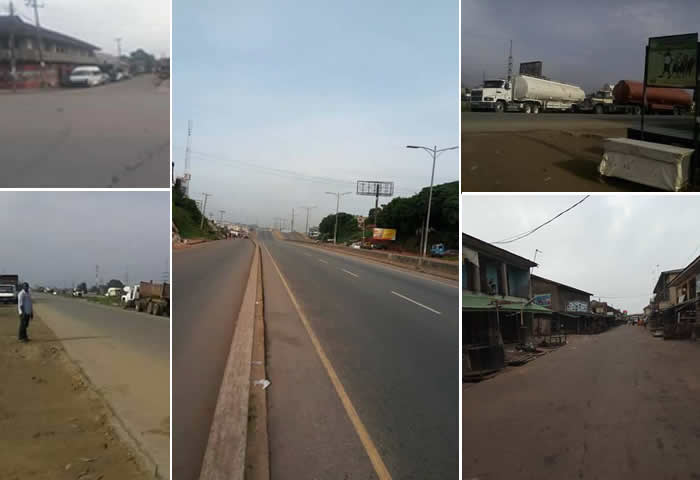 THE BUHARI FEDERAL GOVERNMENT, its many apologists, State Government enablers, enemies of Ndigbo and Fake Igbo proconsuls, (apologies to Prof Obi Nwakanma), have chosen to dwell publicly on the so-called economic losses by Ndigbo caused by the now almost normalised Monday STAY-AT-HOME. Make no mistake sbout this. The losses are real and easily quantifiable.
The next line in the controversy and argument is to make reference to the (real or implied) threat of violence by the IPOB and other nameless enforcers. However these two issues do not fully address the real and more comprehensive truth about the evolving scenario.
Is it not possible that a majority of Ndigbo masses, the poor, who are remembered by government ONLY as a tool for undermining popular dissent, have come to the conclusion that THIS IS THE LEAST THAT THEY CAN DO? And why not?
And Non Violently too!
This is a possibility that the governments and its supporters do not want to come to terms with.
Who do the masses obey?
This is at the core of the campaign of pleading, cajoling and disinformation. A people who stayed home for months on end during the Lockdown phase of the Covid-19 quarantine, scraped along while the rest of the damned country shared cash, food and other palliatives, cannot be expected to buckle under just by cutting out doing business on Mondays.
Let me repeat.
Who do the people obey?
Who do they trust?
By choosing one side of the dispute over the other, the government and its hangers-on have therefore been declared ILLEGITIMATE by the only institution whose opinion matters, THE PEOPLE! Tanko cannot adjudicate on that, or can he?
No government likes to be in this situation. However huffing and puffing only makes the matter worse. I recall that recent radio/tv address by Gov Hope Uzodimma, reminding us needlessly about Who Is In Charge.
Is he?
He was flailing helplessly. Other South-East governors have taken their turns to deliver their own miserable media performance hoping that Aso Rock is paying attention to their obsequiousness.
So, so obscene!
Make no mistake about this. Nobody likes the lost productivity caused by this not-forced(?) every Monday holiday. For all those foaming in the mouth and railing against it, what would they prefer that our people do? . Shoot the politicians and Security Agents in the streets?
Haba!
If you oppose violence, you must necessarily hail Non-Violence!
Just think of the amount of work/trade/farming etc that Ndigbo DIDN'T AND COULDN'T DO during the Nigeria-Biafra War, while being bombed and shot at. This Monday thing is actually a tepid response which all who hate war should embrace, CONSIDERING THE HORRIBLE ALTERNATIVE.
LATEST POSTS
JOIN OUR MaTaZ ArIsInG COMMUNITY!
SUBSCRIBE TO OUR NEWSLETTER NOW
Our newsletter gives you access to a curated selection of the most important stories daily.

Eyewitness? Submit your stories now via:
Email: ad@matazarising.com
TEXT AD: To advertise here – Email ad@matazarising.com