Published by Ayo Dada. Culled from GCI MUSEUM
"For more than 11 years, Adetokunbo Ogundeyin has silently pioneered Nigeria's armoured vehicles industry. He has been using his company, ProforceDefence Limited, to manufacture high-tech armoured vehicles and body armour to help combat insecurity in the country. His products are not only considered good enough for use by government agencies, financial institutions, corporate organizations and diplomatic missions in Nigeria, they are also good enough for export to other African countries, thereby signaling the country's emergence as a security powerhouse on the continent". (The Top 10 Magazine)
BELOW ARE SOME OF PROFORCE'S MILITARY VEHICLE PRODUCTS.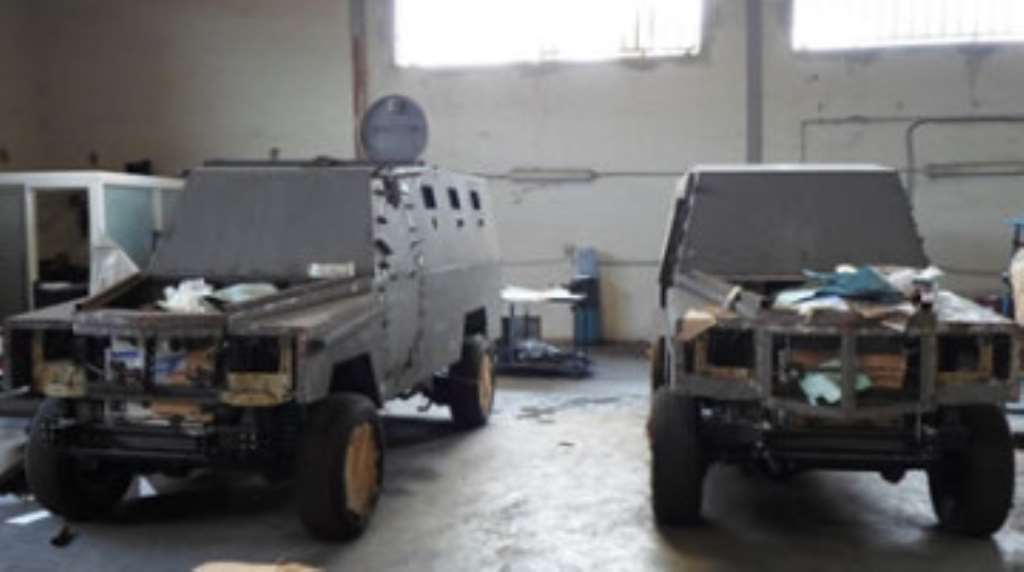 Mr. Ade Ogundeyin is the founder and Group Managing Director of O'la-kleen Holdings and its subsidiaries – O'la-kleen Nigeria Limited: Nigeria's foremost cleaning Service Company with a brand name used as a reference point both locally and internationally; Proforce (Defence) Limited: A total defence solution provider specialising in the manufacture of Armoured Vehicles, Body Armoured and other defence mobility products; OLK Construction Limited: A key player in the construction and building material market in Nigeria; Vaults & Garden Limited: An Ultra-modern private cemetery located in Ikoyi, Lagos and other parts of Nigeria and West Africa; and Sun Metal Industrial Limited: A recent addition to the group, it is a company that specialises in manufacturing and sale of iron rods, Aluminium Ingots, copper wire and steel
He holds a degree in Chemical Engineering from the University of Lagos.
He is also an astute entrepreneur and industrialist, having run the O'la-kleen Group for over 29 years. He joined West African Portland Cement Company Plc (now Lafarge Cement WAPCO Plc) as a Production Engineer for a year (During his youth service), before founding O'la-kleen Nigeria Ltd in 1986.
Mr. Ogundeyin has wide-ranging experience covering project management, systems design and resource allocation, ensuring that projects are executed and delivered within agreed budgets and timelines.
He successfully steered O'la-kleen Holdings Ltd into becoming one of the fastest growing conglomerates in Nigeria, and the company was recently celebrated with a "TOP 100 BUSINESSES IN NIGERIA" award by the President of the Federal Republic of Nigeria.
He has attended several courses and international trainings and received numerous awards as an innovator and great administrator.