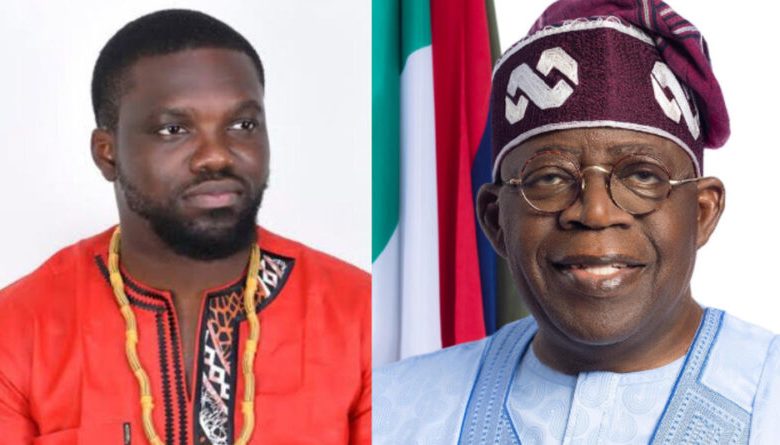 The Ghanaian government has reacted to an allegation by a journalist, David Hundeyin, that the Nigerian government was pressurizing authorities in the country to extradite him back to Nigeria.
Hundeyin had claimed that President Bola Tinubu, who doubles as the ECOWAS chairman, was seeking to get him extradited to Nigeria because he (Hundeyin) revealed that the Nigerian president allegedly forged his academic certificate and also engaged in drug trafficking in the US.
"So, I want to urge the Ghanaian president to resist the temptation to allow the Nigerian president to push Ghana into breaking international law," Hundeyin said in a lengthy video shared on X (Twitter) in September.
"I obviously don't need to mention that there is a law called the Law of Refoulement which forbids the illegal repatriation of political refugees back to the country that they fled from, where they are going to face persecution," he added.
But reacting in a letter dated 1 October 2023, the Chairperson of the Ghana Refugee Board (GRB), Kenneth Attafuah, said it was not true that the board or the Ghanaian government was contacted Nigerian requesting to get him extradited.
Attafuah noted that the GRB decided to reach the journalist after considering his allegations in the video clip during an emergency meeting of the board members on 29 September.
"For the avoidance of doubt, it is not within the contemplation of the GRB to repatriate you to Nigeria. There is absolutely no need or reason for that; your fear of being refouled lacks supporting verification, and is not well-founded," he said.
"The unproven allegations and apparently defamatory statements you make in your video against the sitting president of Nigeria from Ghanaian soil have strong political ramifications and national security potential implications and could engender needless diplomatic row between our two sister countries. You are respectfully urged to desist from such conduct even as you freely practice your trade as a professional journalist," he added.
The chairperson told the journalist that although the board has no intention of withdrawing or cancelling his refugee status, he must obey and respect the laws of Ghana and observe the provisions of Rights and Obligations of Asylum Seekers.
"The GRB is completely unaware of any of the astonishing allegations of criminality you attribute to the President of Nigeria and the Nigerian Government or any of its security agencies.
"As a creature of statute, the GRB acts within the four corners of its statutory mandate, and in accordance with applicable international law, as a result, it is unable to assume responsibilities falling outside the scope of its statutory mandate or meet some of your grand expectations of it," he stated.
---
SUBSCRIBE TO OUR NEWSLETTER NOW
---
Support MATAZ ARISING' journalism of integrity and credibility.
Good journalism ensure the possibility of a good society, an accountable democracy, and a transparent government.
We ask you to consider making a modest support to this noble endeavour.
TEXT AD: To advertise here – Email ad@matazarising.com
MaTaZ ArIsInGTexas Insecurity: Buhari wasted trillions, Northern elders can criticize Tinubu – Shehu Sani The Northern Elders Forum (NEF) has lamented that Nigerian president, Bola Tinubu's words, deeds and body language have obviously proved that he is not interested in the security of Nigerians and Nigeria as a country. Prof Usman Yusuf, a NEF chieftain,…

---

By Bola BOLAWOLE MaTaZ ArIsInGTexas Nigeria, as I have often said, is a country of one scandal, one minute. Before you have settled down to digest one, another happens! So, you hurriedly sweep the previous one under the carpets to have enough room for the latest! Our carpets, thus, are bulging, threatening to burst any…

---

MaTaZ ArIsInGTexas The Ooni of Ife has described the report of him visiting the embattled Godwin Emefiele at Kuje prison, as a cheap blackmail Oba Adeyeye Ogunwusi, in a statement issued by his aide, said he was at the facility for an advocacy program The monarch noted that the program was an initiative of Queen…

---
LATEST POSTS