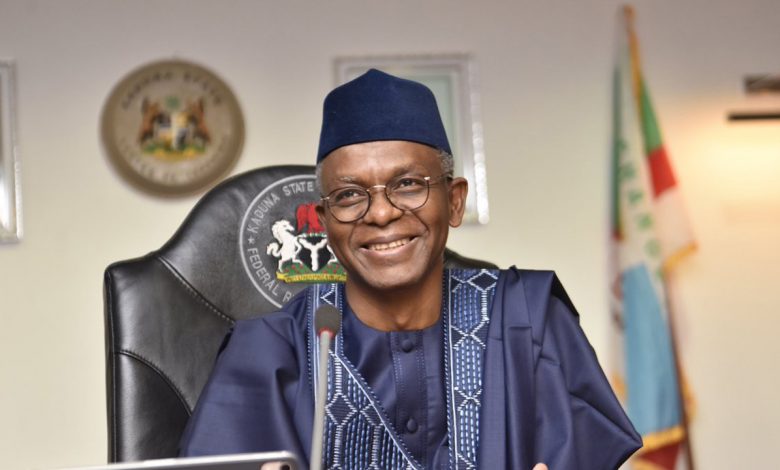 A message has been sent to the Federal Government. The message was sent by Kaduna state governor, Malam Nasir El-Rufai.
According to him, there is a need for Nigeria to go back to the 1963 Constitution.
Specifically, he called for a restructuring of the sharing formula of Nigeria's revenue in favour of states while urging the FG to relinquish most of its current responsibilities to the states.
El-Rufai, made this known when he spoke at the policy and book presentation in Abuja on Tuesday by Dr. Zainab Usman, Director of the Carnegie Africa Programme.
He said:
"If we reverse the revenue allocation and the federal government has only 20 per cent, and 80 per cent goes to the states, then you go to the exclusive list and revert to the 1963 Constitution where the FG had limited functions and most of the functions went to the states.
"If your general hospitals don't work, if your primary schools don't work, if your secondary schools don't work, and so on. You ask your governor. Then things will begin to change. The states will have enough resources to compete, just like in the days of regional governments," he said
---
SUBSCRIBE TO OUR NEWSLETTER NOW
---
Support MATAZ ARISING' journalism of integrity and credibility.
Good journalism ensure the possibility of a good society, an accountable democracy, and a transparent government.
We ask you to consider making a modest support to this noble endeavour.
TEXT AD: To advertise here – Email ad@matazarising.com
LATEST POSTS
MaTaZ ArIsInGTexas Lagos State has defended the ongoing demolition of buildings in unauthorized places in parts of the state, saying the action is in accordance with the rule of law. The reaction followed the call by Ohanaeze Ndigbo on the state to suspend the demolition of houses following complaints it received. Its President Chief Emmanuel Iwuayanwu, who…

---

By AMINU A. YANTAGWAYE MaTaZ ArIsInGTexas Reading from the national dailies, both online and print media, how President Bola Tinubu lamented about the level of socio-economic deterioration he inherited from his predecessor is overwhelming.  His National Security Adviser, Mallam Nuhu Ribadu, also maundered about the same reason that the previous government ran Nigeria into bankruptcy,…

---

MaTaZ ArIsInGTexas Musiliu Obanikoro, the former minister of state for defence, on Wednesday, disclosed that N1.219 billion cash was airlifted to Ekiti state ex-governor, Ayodele Fayose during the 2014 election. Fayose is facing trial by the Economic and Financial Crimes Commission, EFCC, alongside his company, Spotless Investment Limited, over their alleged involvement in N6.9 billion…

---