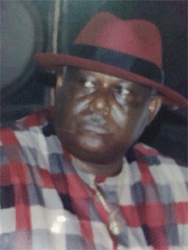 The Chairman of the Jubilee Campaign Council of the Delta State APGA gubernatorial Candidate, Prince Emma Okotie-Eboh has charged those condemning former President Olusegun Obasanjo for adopting the presidential candidate of the Labour Party, Mr. Peter Obi as his preferred candidate to hide their heads in shame and go to blazes.
Okotie-Eboh who was the immediate past regent of Warri Kingdom and Chairman of Warri Consultative Forum, WCF, opined that in a democracy everyone has the choice and freedom of expression and association, saying that the various presidential candidates that has trooped to Abeokuta to consult with the sage must have weighed his political values towards realising their ambition.
He noted that Obasanjo's adoption of Peter Obi is his personal opinion/preference that does not agitate the mind of any Nigerian except those that truly know his worth in the Nigeria political landscape, noting that like other elder statesmen in the class of Chiefs E.K.Clark and Pa. Onabanjo, OBJ must have seen something in Obi that some of these younger generation politicians cannot see even if they climb onto the mountain top.
Okotie-Eboh stated that the hirelings of those unadopted presidential candidates who took pains to visit Obansanjo in Abeokuta are only doing their jobs to earn their wages for stomach infrastructure's sake. He added that their principal acknowledged the political values of Obasanjo to their political ambition when they visited him, and therefore charged them to accept his choice of Obi and move on with their campaigns peacefully instead of casting unwarranted aspersions with their attacks and uncouth inuedoes on those who choose other candidates, noting that clearly it exposes them as political neophytes.
Okotie-Eboh hopes that Nigerians will make the right choice come the 2023 general election.
He further called on Deltans to vote massively for Chief Great Ogboru during the gubernatorial elections to change the narrative in Delta State, saying that APGA and Ogboru is the only key to move the state forward for the benefits of all without discrimination.
---
SUBSCRIBE TO OUR NEWSLETTER NOW
---
Support MATAZ ARISING' journalism of integrity and credibility.
Good journalism ensure the possibility of a good society, an accountable democracy, and a transparent government.
We ask you to consider making a modest support to this noble endeavour.
TEXT AD: To advertise here – Email ad@matazarising.com
LATEST POSTS
MaTaZ ArIsInGTexas I AM ALSO NOT A DRUG LORD, CULTIST… Popular Nigerian singer, Azeez Fashola aka Naira Marley on Tuesday said he's making arrangements to return to the country to assist the ongoing investigation over the death of his former signee Ilerioluwa Oladimeji Aloba aka Mohbad. The Marlian boss made this known in a statement…

---

MaTaZ ArIsInGTexas Popular Nigerian journalist Kemi Olunloyo reveals that Sam Larry is the alleged father of Mohbad's child after doing her investigations. The controversial journalist made this assertion to all and sundry in her latest Instagram post today, September 25 adding that the investigation has been submitted to the police. This comes after Kemi Olunloyo…

---

Monday Lines By Lasisi Olagunju MaTaZ ArIsInGTexas The North and Tinubu's appointments President Bola Tinubu gave our country's Minister of Defence and Minister of State, Defence to the North; he gave the North Minister of Police Affairs and Minister of State, Police Affairs; he gave the North Minister of Education and Minister of State, Education;…

---