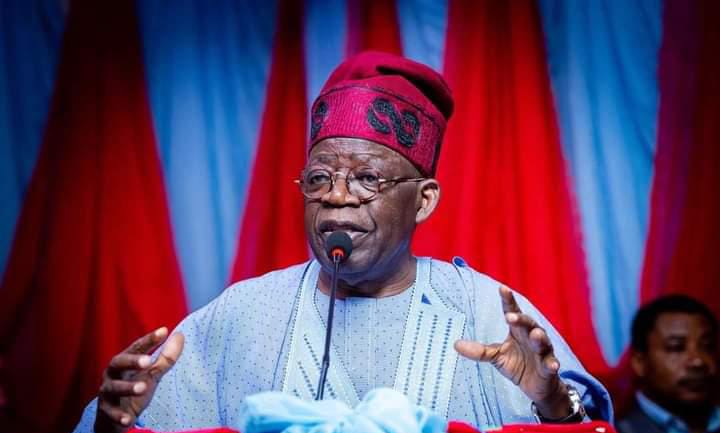 Presidential candidate of the All Progressives Congress (APC), Bola Ahmed Tinubu, has berated renowned historian, Prof Banji Akintoye, over threat by his group to pull the South West geopolitical zone out of Nigeria.
He described Akintoye's comment, especially his position that he (Tinubu) was only pursuing his personal interest in running for the 2023 presidency, "as unfortunate, misdirected, misplaced and divisive".
The former Lagos State governor who spoke through the director, Media & Publicity of the Tinubu-Shettima Presidential Campaign Council, Bayo Onanuga, noted that the separatist idea of pulling the zone out of Nigeria is being hatched by Akintoye and his group because there has never been any referendum in Yorubaland or any other part of the country about whether the Yorubas should stay in Nigeria or not.
In a statement issued to this effect on Thursday night, the APC standard bearer said, "To be candid, there are several agitation groups in the South West and in other parts of Nigeria who wrongly think the best way to demand for justice and fairness is through break-up of our country.
"And since there has been no referendum held in Yorubaland about whether to stay in Nigeria or not and no such referendum has been held in any part of Nigeria, it is then appropriate to assume that this separatist idea is basically Akintoye and his group's sole idea.
"We join other bona-fide and critical stakeholders in Yorubaland to advise Professor Akintoye not to plunge our people into a needless and precipitate crisis or create another Rwanda."
READ ALSO:
On Akintoye's claim that Tinubu was pursuing his own personal interest, Onanuga said, "We find it quite preposterous the professor's sweeping outlandish accusation that Asíwájú Bola Ahmed Tinubu is only pursuing his personal interest in running for the presidency of Nigeria. Such statement is malicious and unwarranted.
"It is pertinent to state that Asiwaju Tinubu is contesting for Nigeria's presidency because of his readiness to render unflinching service to Nigerians and because of his abiding faith in a strong, united and prosperous Nigeria where every man and woman, regardless of their ethnicity and religious beliefs, can be proud and prosperous.
"Most of the issues around the structure of our federalism raised in Professor Akintoye's poorly thought-out statement have been sufficiently addressed in Asiwaju's Action Plan with his promise to address some of the problems plaguing our federalism and the will to make the states to be more viable as federating units by devolving more powers to them".
Noting that Prof Akintoye and his group are in need of enlightenment, Onanuga quoted Tinubu's Action Plan thus: "Since our nation's inception, too much power and resources have been lodged at the federal level. This has come at the expense of state and local governance. This is problematic because state governments are closer to the people and must be more responsive to local needs and aspirations.
"A Tinubu administration will rebalance the responsibilities and authorities of the different tiers of government. We will collaborate with the National Assembly and State Governments to amend our national governance architecture such that States are afforded the autonomy and resources needed to better serve."
Accordingly, Onanuga said Tinubu is not "a hopeless tribalist and definitely not delusional ethnic irredentist.
"Tinubu believes in Nigeria and its manifest great destiny and he is prepared to provide the required leadership to make our country one of the best nations on earth", he added.
---
LATEST POSTS
SUBSCRIBE TO OUR NEWSLETTER NOW
TEXT AD: To advertise here – Email ad@matazarising.com
---
Support MATAZ ARISING' journalism of integrity and credibility
Good journalism costs a lot of money. Yet only good journalism can ensure the possibility of a good society, an accountable democracy, and a transparent government.
For continued free access to the best investigative journalism in the country we ask you to consider making a modest support to this noble endeavour.
By contributing to MATAZ ARISING, you are helping to sustain a journalism of relevance and ensuring it remains free and available to all.