High School shooting in St. Louis, Missouri has left two killed and seven injured.
The attack at the Central Visual & Performing Arts High School saw a 15year-old student identified as Alexandria Bell and Jean Kuczka, 61year-old physical education teacher dead.
The gunman, a 19-year-old former student,who was armed with an AR-15-style rifle and hundreds of rounds of ammunition, ended up dead by a gunshot from the Police.
The seven injured – three girls and four boys – escaped with non-life-threatening injuries.
Police are still investigating potential motives. A handwritten note left at the scene by the gunman referenced feelings of unhappiness as the reason.
St Louis Police Chief, Michael Sack urged people who suffered from mental distress or knew anyone speaking about "causing harm to others" to speak up.
FBI agents are now involved in the investigation.
During the attack, students were forced to barricade classrooms, jump from windows and run from the building to escape.
One student told the KMOV local news station that the attacker had walked up to a friend and asked her: "You ready to die?"
Raven Terry said: "We just ran real, real fast… and we were just crying, all shaken up about it."
Taniya Gholston, 16, told the St Louis Post-Dispatch newspaper that the gunman had entered her classroom and tried to shoot her.
"I was trying to run and I couldn't run," she said. "Me and him made eye contact but I made it out because his gun got jammed."
She said she overheard the attacker saying "I'm tired of this damn school".
Police said the gunman graduated last year from the school and had no history of criminal behaviour.
"Our children shouldn't have to experience this," St Louis Mayor Tishaura Jones said at a news conference after the shooting.
"They shouldn't have to go through active shooter drills in case something happens. And unfortunately, that happened today."
Data from the Education Week outlet show there have been at least 35 school shootings, in which at least one person was killed or injured, so far this year.
Earlier on Monday, a teenager in Michigan pleaded guilty to 24 charges, including terrorism and first-degree murder, after a rampage at his high school last November.
Have they predicted the next US school Shooting — FG responds to terror alert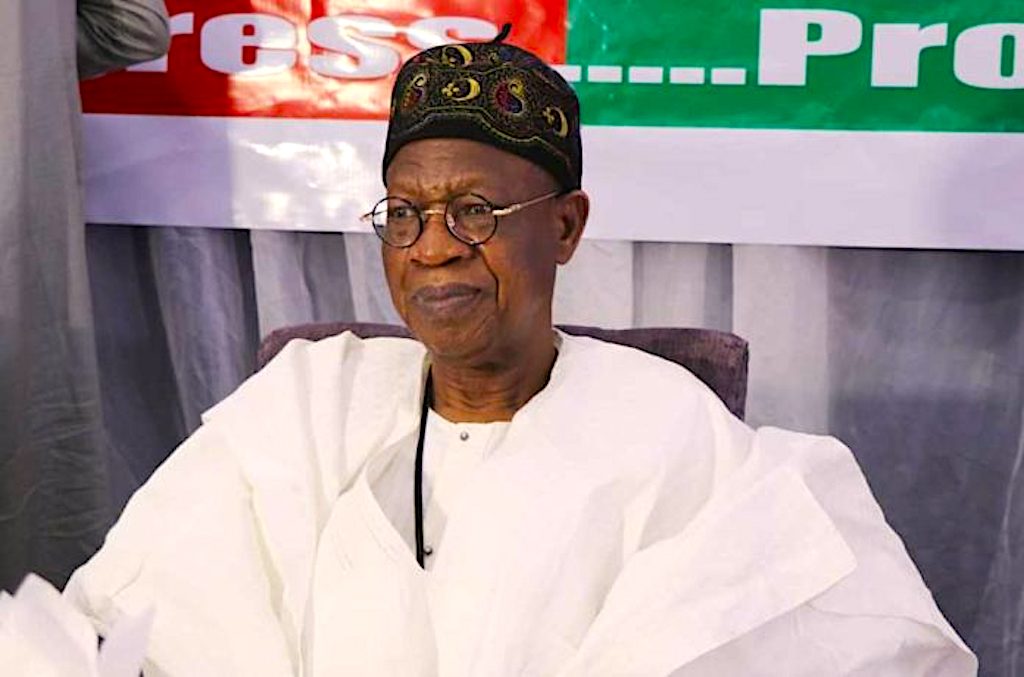 Federal Government of Nigeria has responded to the recent travel advisory by the United States (US) warning of possible terror attacks in Nigeria.
The federal government in response says it will not be "stampeded".
In an update to a recent travel advisory, the US had authorised the evacuation of "non-emergency" employees and their family members in Nigeria "due to the heightened risk of terrorist attacks".
Gatekeepers News reports that the Department of State Services (DSS) "call for calm" and a review of security strategy by the police.
The Minister of Information, Lai Mohammed, while addressing journalists at the presidential villa in Abuja on Wednesday, said there is no cause for alarm, as security agencies are working to keep the country safe.
Mohammed said, "This so-called travel advisory, as far as we're concerned as a government, we have, in the last few months, taken a firm handle of security.
"What I said is that clickbaiting, which is you find a story which is not verified and you immediately share it, always causes panic. But I want to reassure both citizens, non-Nigerians, Nigerians living in this country, that security agencies are on top of this matter.
"Of course, the terrorists would not stop to try to embarrass or intimidate government but what I'm saying is that this country is safe. And there's no cause for alarm. No cause to panic.
"Unfortunately, because of that travel advisory on Sunday, many schools were closed, shops were closed, travel plans were disrupted. We don't need it. The security, our soldiers, our police are working round the clock to contain any terrorist attack. This is where we stand.
"I read it that those on non-emergency should leave Nigeria. You see, [it's] just like if Nigeria mission in the US also sends a travel advisory and warning in Houston and says 'look, don't go; don't take your children to school, because there could be mass shooting tomorrow'. I mean, it is within their rights to say that their people should go home if they want to.
"But we, as a country, have a responsibility to keep our country safe, and we're not going to be, you know, stampeded at all by whatever any government decides to tell his people.
"The concrete step is that people should stop spreading unverified news. You see, look how many school shootings happen in the US? How many senseless killings happened in the US? So, have they been able to predict what's going to happen next; which school is going to be a victim next? Do Nigerians in the US also feel safe?
"I think you should stop demarketing your home country. Every country has its security challenges. We have ours and we are facing them. Which side are you? American side?"
---
LATEST POSTS
SUBSCRIBE TO OUR NEWSLETTER NOW
TEXT AD: To advertise here – Email ad@matazarising.com
---
Support MATAZ ARISING' journalism of integrity and credibility
Good journalism costs a lot of money. Yet only good journalism can ensure the possibility of a good society, an accountable democracy, and a transparent government.
For continued free access to the best investigative journalism in the country we ask you to consider making a modest support to this noble endeavour.
By contributing to MATAZ ARISING, you are helping to sustain a journalism of relevance and ensuring it remains free and available to all.