Nigeria has signed a deportation agreement with the United Kingdom, which will see the deportation of illegal Nigerian immigrants and criminals.
---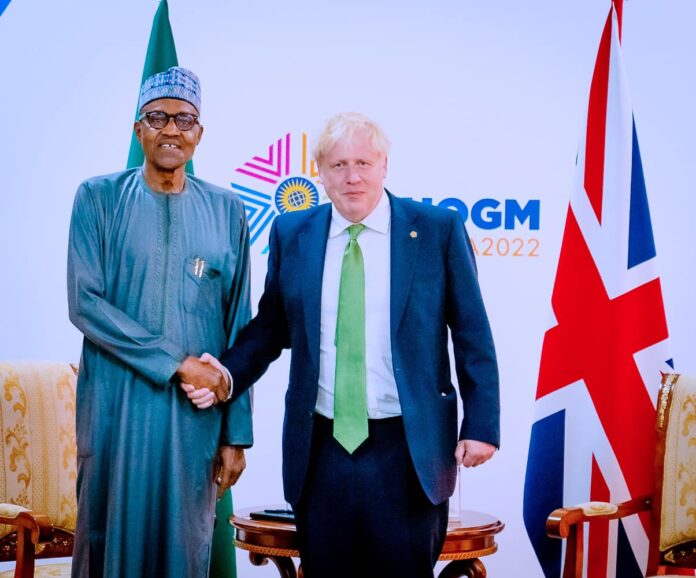 The United Kingdom has announced a deal with Nigeria on migration which involves tackling illegal migration.
On Thursday, Home Secretary Priti Patel described the memorandum of understanding as a "landmark agreement". The first batch of deportees had left the UK for Nigeria and Ghana according to forbes. 
According to the UK's Home Secretary Priti Patel made the announcement on Twitter on Thursday hours after her country deported at least 10 Nigerians for alleged immigration-related offences.
Thirteen Nigerians were removed to Lagos on a June 30 flight, and Eight Ghanaians- three criminals and five immigration offenders. The deported criminals had been handed combined prison sentences of more than 64 years, a Home Office spokesman said.
According to a U.K. government minister, over 10,000 people had been deported from the U.K. between January 2019 and May 2022.
Talks of deportation and migration from the UK have been frequent after the Home Office announced plans to send asylum seekers to Rwanda in April.
The Rwanda plan would have seen asylum seekers who crossed the Channel to the UK on a flight to Rwanda to claim asylum there instead but the plans have been stalled by the European Court of Human Rights intervention.
The group deported to Lagos airport were then taken away to a facility not allowed contact with the public or journalists at the airport.
Priti Patel gave reasons why the UK signed this new deal with Nigeria saying the "landmark agreement with Nigeria will increase the deportation of dangerous foreign criminals".
She further explained that the move will also "take the fight to the criminal people smugglers together to tackle illegal migration."
---
LATEST POSTS
SUBSCRIBE TO OUR NEWSLETTER NOW
TEXT AD: To advertise here – Email ad@matazarising.com