By Chris O.Maduka
"Two big mistakes Obama made Putting Buhari in office, and created a mess in Libya" – Dr. Ukor
---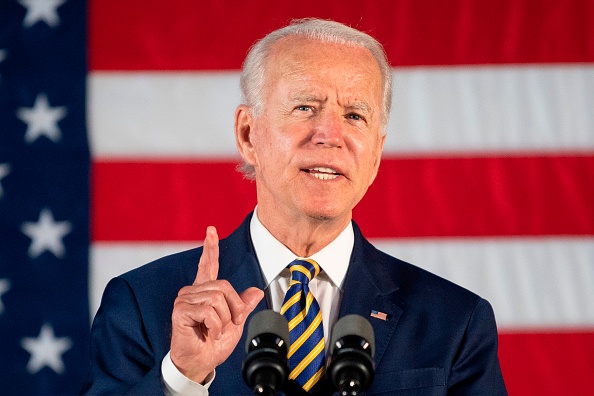 MY RESPONSE
The mistakes are major blunders that have set Nigeria and Africa back for donkey years to come.
Yes, the US presidential election has come and gone and of course President Biden beat Trump. He lost and deserved to lose.
Nobody takes pride in racism and bigotry and expect to go far in a multicultural society like the United States. Not anymore, and not in the 21st century tech driven world with the ever changing demographic composition of America.
Having said that, let's make it clear that it is not just former President Obama in isolation, but the US democratic party that has always created huge mess due to their perchance to cuddling and romancing with some of the world's known dictators and evil regimes.
It is also a fact that in recent decades, it appears that every time the Democrats occupy the White house, Black/African blood flow freely.
In the 1960s, it was President Lyndon Johnson, a Democrat who sat in the office as the pogrom and the genocide unfolded in Nigeria with over three million dead.
In the 1970s it was President Carter, though a good man, but soft. Not forceful enough while the blood was flowing in Southern Africa region, especially the Apartheid South Africa.
Then in the 1990s, entered President Bill Clinton, arguably one of the living Presidents that has heavily undermined and ignored Africa in fundamental ways. He sat in the Whitehouse as the Rwandan genocide unfolded in 1994. He instead ordered for the evacuation of the Western citizens. Not only that, he went into Somalia and complicated the situation there and barring the timely intervention of the Canadian government another genocide was about to unfold in the Eastern Congo. But the Canadians vowed not to stand by and witness another such carnage in Africa.
Then entered our much celebrated Cousin Obama. The so called African American leader celebrated with high hopes and in endless euphoria, but from empirical facts before us. OBAMA turned out to be the worst thing that has happened to Africa in recent memories. Anyone in doubt should dig deeper into the role he and Hilary Clinton, the then secretary of state, in the huge mess we have in Nigeria today. And for the people of Southern Nigeria, they were saved by the bell because Hillary did not immediately succeed Obama. Trump interrupted that to the glory of God.
If not, some of us would've had another sad story to tell as they've already issued what amounted to a free pass to this PMB evil regime.
The Clintons are deeply corrupt and they are closet racists. Very carefully disguised and covered under the veneer of politics of tokemism and symbolism. Might surprise some to realize that Clinton did not have one single Black person in his inner security Council. Only some in the expanded Exco.
There are so much to say about the couple. The harm they've caused here in Africa.
Today one of former President Clinton's best friends and highest donors to Clinton's foundation is Albert Chagoury, the very dubious Lebanese Nigerian businessman that siphoned all our oil funds during the Abacha years while the current President Buhari was in charge of the PTF (Petroleum trust funds). Now can you see the link?
It was same Clinton that was invited and paid heavily for the launching of the new Eko Atlantic city that Chagoury, Asiwaju Tinubu and the Lagos APC government are stakeholders. I strongly believe that it was the blind Clinton's policy that Obama implemented during his administration that has gone down, at least amongst Africans, as a disaster to put it mildly. That also prompt some thinkers to consider Obama the former leader somewhat of a novice in the area of foreign policy and global geopolitics.
During the last elections in which Trump was rightly defeated, I was among those who argued that the Democrats must not to be rewarded in a hurry for the huge mess they created in Nigeria and throughout Africa without at least letting them understand that some of their leaders actually created a mess in Africa and around the world, that might still turn around to haunt them in today's globalized world.
Of course those domiciled in the USA have their legitimate reasons to oppose Trump, but they failed to see why so many back in Africa, especially people of Southern/Middlebelt Nigeria Christians were reluctant to join them in their support.
They verbally abused and insulted anyone who dared to have a dissenting view and opinion of Trump, a behavior I considered very odd.
The trajectory of some of the argument then was simple; forget About President Trump, give me a reason why I should join Boko Haram, Killer herdsmen and all other extreme Islamic terror groups to oppose Trump and celebrate the Democrats?
There was no facts driven answers, instead one got so villified and castigated by fellows who were obviously bouyed by nothing much by bandwagon mentality.
It became some kind of sacrilegious act to demand for answers from the Diasporans why the So called First Black African American president should leave Africa far worse off than he met her.
Why should he romance and cuddle Muslim extremist everywhere he went, even while parading himself as a Christian?
Nobody can explain this. But we must all witout question line behind him and reward him for harming us?
It is great that President Biden is in office and on a daily basis volatile parts of the world like Nigeria and other areas of the world ruled by extremists are once again acting with renewed impunity.
There's still time for President Biden to break ranks with his party and act decisively by sending a clear and unequivocal message as well as pursue policies that will go a long way to mitigating and moderating the impending crises and implosions in places like Nigeria and other parts of the world.
Otherwise, it will be another predictable surprise because the Democrats are in the Whitehouse and blood as it already is, will continue to flow as already established by recent historical empirical facts.
Chris O.Maduka
LATEST POSTS
SUBSCRIBE TO OUR NEWSLETTER NOW
TEXT AD: To advertise here – Email ad@matazarising.com