by Ayo Dada – MaTaZ ArIsInG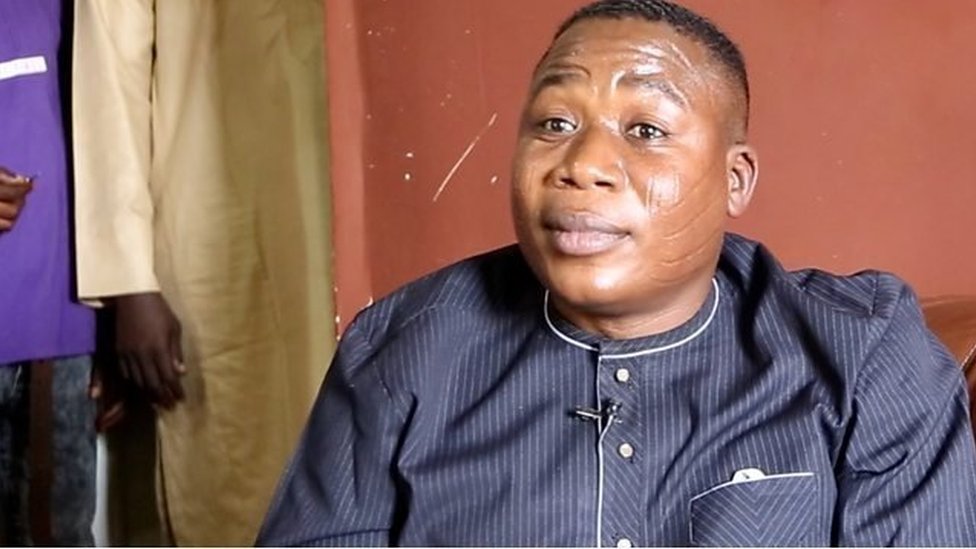 Mr. Ade Thomas, the host of Heritage TV UK channel broadcasting early Tuesday morning from the Republic of Benin, informed the audience that the Government of the country has promised never to extradite Igboho to Nigeria with the charges the Nigerian government has so far produced.
He said that according to the Igboho's lawyers, the country's government has gone a step further to protect Igboho by placing him in Protective Custody. "The government of the Republic of Benin has promised that they will protect him because he is running away from political assassination". This he said was necessary because the Nigerian government did not go to arrest Igboho but to assassinate.
Ade Thomas further informed his audience that Igboho told him that the Benin Republic agents saved his life from being assassinated by the agents of the Nigerian government.
Igboho will remain in protective custody throughout his trial to conclusion, where he will be guarded by the country's security agencies; this is what the British government call A SAFE HOUSE. This the became necessary because of the desperation of Buhari's government to get Igboho dead or alive, according to Mr. Ade Thomas.
Among Sunday Igboho's legal represntatives are Barrister Falola, who was one of the lawyers that were flown from France to Benin Republic, Barrister Olasupo Ojo, who related the decision of the courts to Ade Thomas because the case was heard behind closed doors.
Mr Adeyemo's legal representatives argue that he falls within this category as his clamour for self-rule is protected under the charter of the African Union (AU).
Mr Adeyemo's legal team say Nigeria was hoping for a repeat of a swift extradition of their client when he was arrested in Cotonou. They say that a private jet was fuelled and ready to fly him across the border.
But unlike in Mr Kanu's case, the authorities in Benin have got involved.
A 1984 extradition treaty between West African neighbours: Nigeria, Togo, Benin and Ghana, excludes those wanted for political reasons.
The case was heard behind closed doors as the court limited attendance to lawyers, Igboho's wife, Ropo, and a few others.
Journalists and Igboho's supporters who thronged the court in their large numbers were denied access.
Details of the judgment are sketchy as of the time of filing this report.
But some of the supporters reconverged at Marina Roundabout some minutes after, awaiting judgement.
SUBSCRIBE TO OUR NEWSLETTER NOW
TEXT AD: To advertise here – Email ad@matazarising.com