by Ayo Dada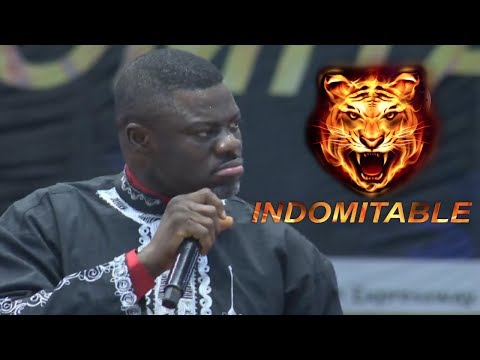 On Agust 14 2020, following the incessant killings in Nigeria by Fulani Terrorists, Northern Prophet and General Overseer of Evangelical Bible Outreach Ministry International (EBOMI), Prophet Isa El-Buba Sadiq, has urged Nigerians to defend themselves against any Fulani Militia or Herdsmen.
Prophet Isa in 5 minutes, 13 seconds video (LIKE OUR PAGE ON FACEBOOK) said since the Government is not doing anything to end the killings, Nigerians should kill any Fulani Herdsmen or Terrorist who comes to kill them, adding that it is better to face the Law than to die in the hands of the Terrorists.
He said: "The question I want to ask, Has the Nigerian constitution denied any Nigerian of self-defense?
The fiery Prophet added that if the Nigerian constitution of Nigeria has given you the power as a citizen to defend your selves when the aggressors come to you, then you should do it.
"If the constitution of Nigeria has given you the power to defend yourself, what stops you from defending yourself? Because if you don't defend yourself, you will still be killed, it is better for you to defend yourself and die for the cause of defense.
"This evil Fulani Terrorists, killing people in Zamfara, in Kastina; somebody sent me a text from Katsina and said pray for us, they are slaughtering us like goats."
ALSO READ: ABBAS TAFIDA EMIR OF MURI GIVES FULANI HERDSMEN 30 DAYS TO VACATE THEIR FORESTS
ALSO READ: Kaduna Killings: Don't Play With Fulani, If You See Anyone, Kill Says Prophet Isa
"The President cannot do it, His strength has been shown through the years of his service, If a man has failed in leadership, you are having a child leadership there, Not a matured leader"
"The Police cannot save you, The soldiers cannot save you, that is why the Governor of Borno said, if you will not do it, I will mobilize our people to go and do it."
Prophet El Buba Sadiq advised Nigerians to wake up and should no longer pretend as if there is nothing happening that if one does not quench the fire in one's neighbor's house the fire will consume that person.
During his sermon, the prophet went on to say, "kill them", "bomb them", for The Bible says "he that lives by the sword shall die by the sword".
DISCLAIMER; The views of Prophet Isa El Sadiq is his and his only. Mataz Arising and everyone associated with the news site do not support, believe or share in them.
SUBSCRIBE TO OUR NEWSLETTER NOW
TEXT AD: To advertise here – Email ad@matazarising.com