by Ayo Dada – MaTaZ ArIsInG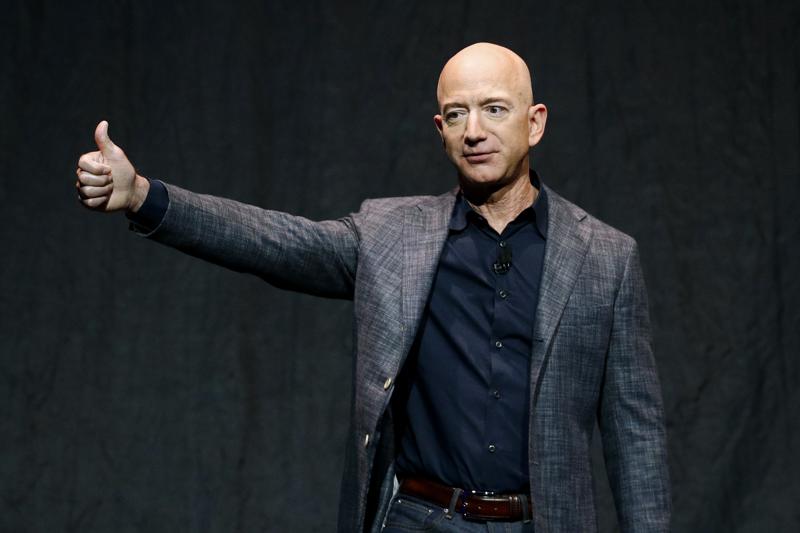 In a world filled with hate, in a world filled with greed, in a world filed with daily news of heartbreaking and heart wrenching events, it was heartwarming to hear the news that the world's richest man donated $100 million each to Van Jones and Jose Andres
Anthony Kapel "Van" Jones is an African American news and political commentator, author, and lawyer. He is the co-founder of several non-profit organizations, a three-time New York Times bestselling author, a CNN host and contributor, and an Emmy Award winner. He is a man who at different times have received heavy 'stick' from fellow African Americans for showing emotions on live TV and for being too central on serious race issues like the police killings of unarmed black men. Jones is a man that is passionate but very fair minded, a UNIFIER indeed, even in the face of provocation by racist Americans and backers of the unequal/injustice American justice system. He is one man that I believe is genuine in his assessments of issues, who does not fake his emotions
Van Jones founded or co-founded several non-profit organizations, including the Ella Baker Center for Human Rights, Color of Change, and the Dream Corps. The Dream Corps is a social justice accelerator that operates three advocacy initiatives: Dream Corps Justice, Dream Corps Tech and Green for All.
José Ramón Andrés Puerta is a Spanish chef, restaurateur, and founder of World Central Kitchen, a non-profit devoted to providing meals in the wake of natural disasters. He is often credited with bringing the small plates dining concept to America.
Though not growing up near Jewish families, when in the US, he pointed to traces of Jewish culture in Spanish dishes.
Andrés enrolled in culinary school in Barcelona at the age of 15, and when he needed to complete his Spanish military service at age 18, he was assigned to cook for an admiral. He met Ferran Adria in Barcelona, and he worked three years at El Bulli, from 1988 to 1990. In December 1990, he was fired by Adrià and decided to move to the United States.
Andrés founded the World Central Kitchen in 2010 following a trip to Haiti to do aid work. Since then, it has been active in deploying field kitchens to respond to food crises both in the United States and abroad. The organization served over 3.6 million meals in Puerto Rico in the aftermath of Hurricane Maria in 2017.
So, it was heartwarming to see Bezos who didn't have to do what he did, but did anyway, rewarding good men with good hearts who are doing their very best with what they have to make the world a better place.
Bezos said that Jones and Andres were free to do "what they want" with the money." They can give it all to their own charity," Bezos said at a press conference after his trip to space. "Or they can share the wealth. It is up to them."
The money, Bezos said, was tied to a "surprise" philanthropic initiative he wanted to announce called the Courage and Civility Award.
The award aims to honor those who have "demonstrated courage" and tried to be a unifier in a divisive world, Bezos added.
"We need unifiers and not vilifiers," Bezos said. "We need people who argue hard and act hard for what they believe. But they do that always with civility and never ad hominem attacks. Unfortunately, we live in a world where this is too often not the case. But we do have role models."
Jones, accepting the award, said that "sometimes dreams come true." "You bet on me and I appreciate it," Jones told Bezos, later adding that it was money for him to "give to others who have a similar spirit. "Andrés, who has poured his efforts into feeding those in need around the world, said that the award itself "cannot feed the world on its own." "But," Andrés added, "this is a start of a new chapter for us.
For once, it's great to see that not just nudity, sex tapes, vulgar talk shows and immoralities of the so-called reality shows that get rewarded, but the service of, and to humankind. – Ayo Dada
Well done and thank you Jeff.
SUBSCRIBE TO OUR NEWSLETTER NOW
TEXT AD: To advertise here – Email ad@matazarising.com