MaTaZ ArIsInG
CLICK ON THE LINK TO WATCH VIDEO: https://www.facebook.com/mataz.arising/videos/867446577205332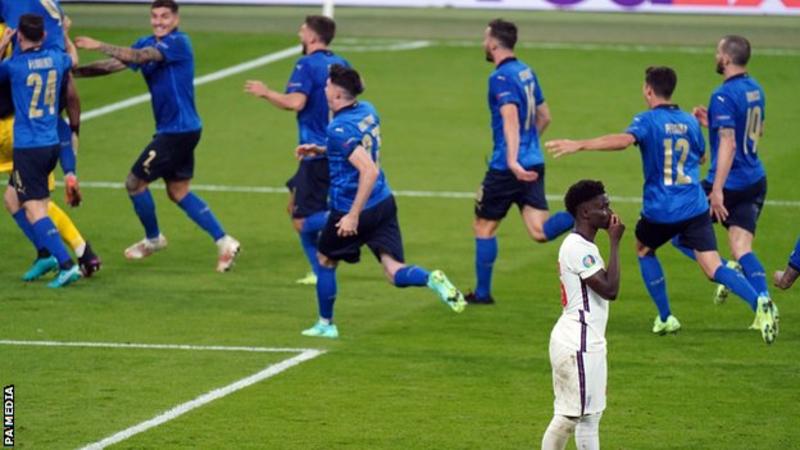 'Love always wins'
Saka was one of England's most impressive players in their run to the final, and manager Gareth Southgate said earlier this week he had "brought a smile to so many people's faces" and "become a hugely popular member of the group".
In his post, Saka said: "I knew instantly the kind of hate that I was about to receive and that is a sad reality that your powerful platforms are not doing enough to stop these messages.
"I don't want any child or adult to have to receive the hateful and hurtful messages that me Marcus and Jadon have received this week.
"There is no place for racism or hate of any kind in football or in any area of society.
"And, to the majority of people coming together to call out the people sending these messages, by taking action and reporting these comments to the police and by driving out the hate by being kind to one another, we will win.
"Love always wins."
CLICK ON THE LINK BELOW FOR SAKA'S INSTAGRAM STATEMENT
https://www.instagram.com/p/CRWkU6mLLlJ/?utm_source=ig_embed&ig_rid=8056e10c-54a2-418b-8838-7e9710e340f1
SUBSCRIBE TO OUR NEWSLETTER NOW
TEXT AD: To advertise here – Email ad@matazarising.com