By Prof Olumide Ayodele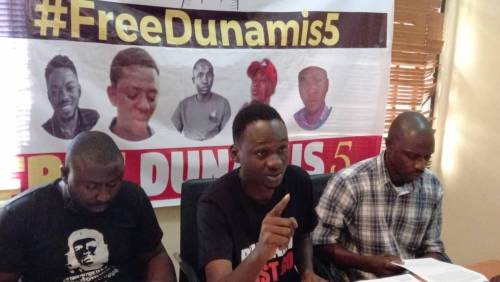 Good morning and well done.
Dr Enenche is not the kind of person that will order the arrest of these protesters.
He is a more vocal critic of the ills of the society than most of his ilk. He is not afraid to say the truth to power.
He has consistently expressed his views over the years. He sees it as part of his mandate and responsibility.
These people were not arrested as they entered the church, participated in the service, joined new comers in front of the alter or as they exited at the end of the service.
There wouldn't have been any issue if they had entered their vehicles and left the church after the service like other congregants.
Rather, they started protesting within the church premises to the gate. This shows that they were not in the church for worship. They were there to protest.
Did they expect to protest against the President without action from security agencies?
They should have expected to contend with the DSS and police men stationed outside the church premises.
The are also police men/civil defence personnel at the church' security house at the entrance of the church.
How on earth did the protesters not expect that these security personnel will arrest them?
The service was broadcast live. The security personnel must have been put on alert.
The distance between the church and the gate is about 50 metres.
The DSS or police personnel didn't need Dunamis pastor to tell them to arrest protesters.
I think whoever left his house with the intention of protesting against this government should have expected to contend with government security agents.
Why drag the church and the pastor into it?
Is it the Dunamis Pastor that ordered security personnel to take action against them the last time they protested beside Hilton?
Pastor Enenche has consistently expressed his displeasure over the state of the nation and government's response overtime. The videos are online.
We can only achieve results when efforts are geared towards common objectives.
Alienating those that share our common interests will be counterproductive.
Olumide Ayodele
SUBSCRIBE TO OUR NEWSLETTER NOW
TEXT AD: To advertise here – Email ad@matazarising.com