MaTaZ ArIsInG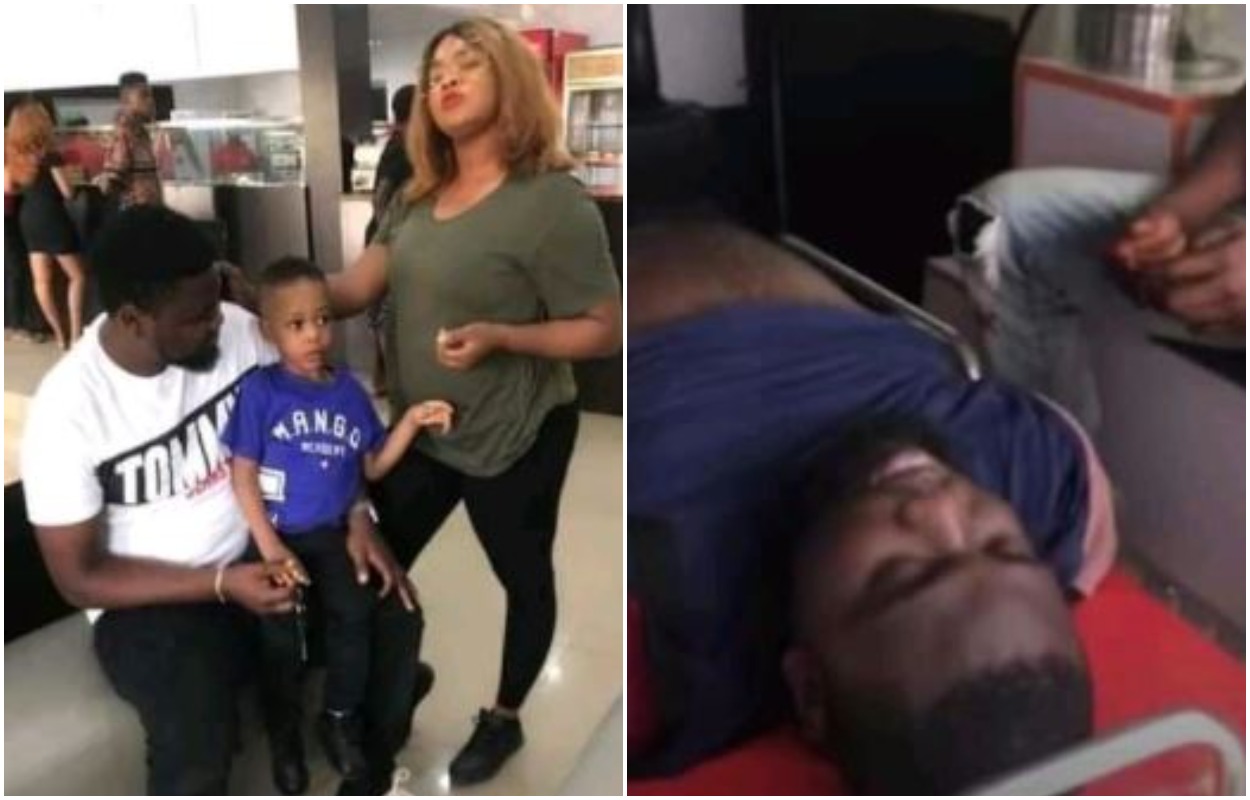 A yet to be identified Nigerian man has slumped and died after reading the result of a DNA test conducted on his only son
In the video that has become a growing sensation, a supposed friend of the deceased via Facebook narrated how the foreign-based man caught his wife cheating on the social video making app, Snapchat, he then returned to Nigeria and conducted a paternity test on his son. The man was said to have slumped and died when the test result revealed that he is not the boy's biological father.
The video has been making rounds on social media with Nigerians expressing disbelief and shock over the story.
FOLUSO'S VIEWS:
DNA is a Medical term which full meaning is DEOXYRIBONUCLEIC ACID and it is a medical process that determines the paternity of a child. It is a modern medical invention that confirms the fatherhood or motherhood of a Child.
However, DNA is perhaps the most controversial medical invention of the century that caused and is causing trauma, suicide, pain, anguish and sadness to many marriages, homes and families
DNA is now trending in Africa causing destruction to the age long African tradition and custom that refuses to question the paternity of a Child. African tradition recognize all children, either legitimate or illegitimate.
In Africa and Nigeria, a child literally belongs to the father of a subsisting Marriage even if the Mother has strayed and commits adultery.
In a tribe in Kogi State and Benue State and many parts of Nigeria, a Child is a Child irrespective of the adultery of a woman, the Husband counts the Child as his own and performs his responsibility on the Child. There is no illegitimate children.
In Yoruba land, there are lots of Children raised by their Step fathers and some will even change their surname to the name of their step father and move on with their lives. African tradition cherishes children and abhor discrimination or even DNA.
DNA and the western culture is gradually destroying African Culture, African homes and families.
Today, a marriage that produce only one child is suspected by the society as the Man may be considered infertile and not the real father of the child.
The advent of DNA is putting pressure on fathers to check resemblance on their children and I pity the career women that works directly with Male Bosses – the Personal Secretaries, the female Personal Assistants to Church Pastors, the Nurses that works night duties with a Male Doctor etc. Definitely, this is the season of suspicion.
This is the season of affirmation of trust in a matrimony, the season of self assurance and the season of the doubting Thomases.
Dear fathers, is your child or children really yours?
Folk, are you really the Son or Daughter of your claimed father?
But should we continue to allow a medical invention of the western world to destroy the age long tradition, custom, unity and peace of the African society?
"It's such a shame that this young man died like that over the disappointment regarding his wife's unfaithfulness and deception over their child, however truth be told, as hard as it may be or sound, the same woman has now been given the all clear to continue with whatever she wants to do now that the coast is clear. Therefore, if one finds oneself in situations like this, remember that it's not worth worth losing one's life over it". – Ayo Dada
We must protect the African Heritage, let us protect our society, there is no illegitimate children in Africa.
Foluso Adebisi is wrote from Lagos, 2021
SUBSCRIBE TO OUR NEWSLETTER NOW
TEXT AD: To advertise here – Email ad@matazarising.com