TOLU BABALEYE ESQ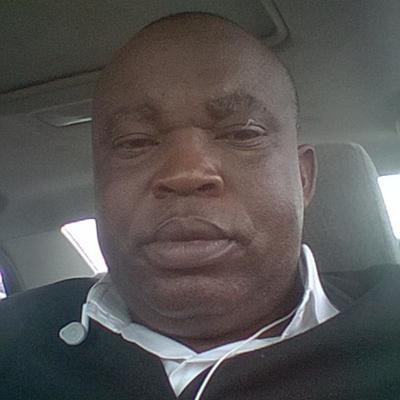 SUNDAY IGBOHO: REPLY TO GARBA SHEHU' S PRESIDENCY STATEMENT ON THE MIDNIGHT RAID AND KILLINGS IN THE HOUSE OF CHIEF SUNDAY ADEYEMO A.K.A SUNDAY IGBOHO ON 1ST JULY, 2021 AT IBADAN, OYO STATE. BARR. TOLU BABALEYE ESQ
I have read the statement of Garba Shehu, one of the Presidential Spokesmen in the Presidency on Sunday Igboho and the DSS midnight raid of 1st July, 2021. I have reflected on the Statement and in reply thereto wish to volunteer the following opinions as a Citizen of this great Country called Nigeria.
I know where Garba Shehu is coming from, Igboho is an anti Fulanization of South West and as such must be removed from the rader for the ultimate Agenda of displacing the Locals and grab their Lands for grazing of cows and to reestablished the Cow Routes as directed by the C in C.
Is Garba Shehu so blinded by ethnic chauvinism to the extent that he cannot see bandits in the North that are going about freely with weapons that are more than AK47?. Is he is not seeing the Northern Governors of Katsina (Garba Shehu's home State) and Zamfara taking selfie with bandits with Assault rifles, weapon of mass destruction and chain bullets?. Is it that Garba Shehu cannot see Sheilk Abubakar Gumi visiting the bandits at will, taking selfie with them and acting as Agent negotiating and collecting money in hard currency for the bandits?. Is Garba Shehu not aware or is he deaf by ethnic jingoistic tendencies to the extent that he didn't hear that it is now forbidden for football to be watched in viewing centres across the 23 Local Governments of Katsina State as demanded by bandits from his home State Government?
I will advise Garba Shehu to let his charity or that of the Presidency begin at home by encouraging the DSS to raid bandits den in the North and leave Sunday Igboho, a soft target alone.
If Garba Shehu must know, Igboho is a creation of inaction, cluelessness and and inability to secure the country by his boss, and the reason Igboho is enjoying this kind of support among the South West ordinary People.
Every reasonable person ought to know that the operation of the DSS in the house of Sunday Adeyemo Igboho on 1st July, 2021 in the dead of the night, without complying with the rules of engagement is not only wrong but cannot be justified. How can one apply objective test and justify a situation where vehicles are shot at, wind screens and doors of parked vehicles in Igboho's house and shattered in an operation meant to arrest a so called criminal stock Pilling Arms?
How will anyone justify the murder of two persons, and the killing of cats in an operation meant to arrest a supposed criminal who would have been sleeping at that time of the night?
What I expected from Garba Shehu was to apologise to Nigerians for the misadventure of the Nigeria secret police instead of justifying an illegality. Garba Shehu on behalf of the Villa is supposed to ask the DSD to justify the infamous operation by displaying its Letter of invitation, arrest warrant, and a search warrant before going to the house of Igboho on that day. Garba Shehu ought to ask the DSS to show the video of when they were parking the over 500 bullets and the guns from the house of Igboho. Garba Shehu ought to challenge DSS to bring forth the CCTV recorder that was removed from Igboho's house that night.
Let Garba Shehu note that history is recording everything that is going on and one day, he would be required to give account just like yesterday's powerful men, like Major Al- Mustapha did before our very eyes. Sarki goma, zamani goma! Oba mewa igba mewa, Odiro adigide, O nwa mgbe nta. We only have a current champion, there is no permanent champion. This time shall also pass!
Let Garba Shehu leave Sunday Igboho alone as the agenda is very clear to every right thinking person to: weaken the only voice against the killer herdsmen in South West, seize his bow and arrows, catapult and spears to allow invaders with their Ak47, Ak49, Bareta, SPGs, Rocket launchers, Jack knives and Chain bullets like those we see in those social media pictures with the Northern Governors, elites and their Religion Leaders. They want the bandits and killer herdsmen from foreign countries who are already in the South West forests with superior fire power to continue to kill, maim, kidnap and sack the communities in South West, especially Oyo State, so that they can take over the Lands. Let Garba Shehu know that fighting to prevent foreigners to take over our Lands in the South is beyond Sunday Adeyemo Igboho. We should learn from the July 3, 2021 Lagos protest in which brave Women from South West were are the front liners even with police harassment and intimidation. Let the Presidency call for dialogue now before it is too late. Let Garba Shehu stop being open bias going forward, thank you Nigeria!
I am TOLU BABALEYE ESQ writing from the Office of the Citizens!
SUBSCRIBE TO OUR NEWSLETTER
TEXT AD: To advertise here – Email ad@matazarising.com