By Richard Odusanya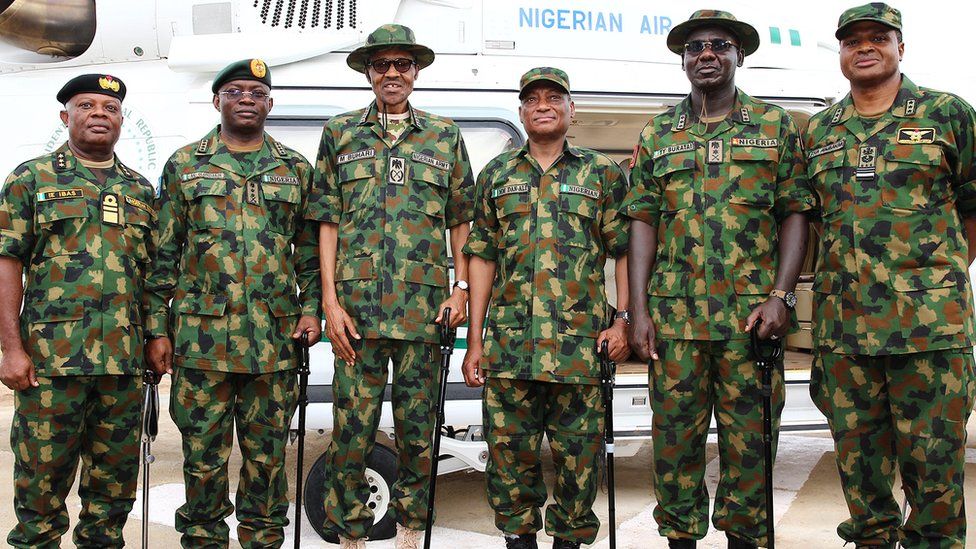 "Patriotism means to stand by the country… It does not mean to stand by the President or any other public officials, save exactly to the degree in which he himself stands by the country. It is patriotic to support him insofar as he efficiently serves the country." Theodore Roosevelt.
Patriotism consists not in waving the flags, but in striving that our country shall be righteous as well as strong. Freedom is one of the deepest and noblest aspirations of human spirit. The life of the nation is secure only while the nation is honest, truthful and virtuous.
Terrorism is often motivated by religion, political, or other ideological beliefs, and committed in the pursuit of goals that are usually political. Terrorists acts can cause ripple effects through the economy that have negative impacts. The most obvious is the direct economic destruction of property and lives. Terrorism indirectly and directly affects the economy by creating market uncertainty, xenophobia, loss of tourism, and increased tension.
I am personally not surprised that Major General Muhammadu Buhari RTD, stands behind Isa Pantami, a confirmed sympathizer of terrorist groups and remains unperturbed amidst the public cry for him to resign. A government that supports terrorism cannot fight terrorist groups. The desperate move to protect Pantami is a clear indication of how much the present gladiators headed by Major General Muhammadu Buhari RTD have descended.
The global attention has become inevitable, as it is very clear that the Nigerian predicament won't change positively, given the dishonesty on the part of the people in authority. Until recently, only the issues of corruption, nepotism, killings, kidnappings, banditry and Boko Haramists insurgency were clear to Nigerians but not the actors… 
This aspect of criminals and terrorist groups sympathizers in government is an eye opener and a big threat to humanity. Thankfully, they have admitted that Nigeria is bleeding and cannot breathe. This has been our position all along. The world bodies need to take special interest in the Nigerian situation before it is too late.
The Nigeria's predicament and fault lines have increased in all fronts by the inability of this present terrorist sympathizers headed by Major General Muhammadu Buhari Rtd to manage our diversity. Only in a country ruled by a terrorist will a hardened terrorist be made a minister. Buhari and Pantami share the same ideology.
Buhari's government is known to be good at rewarding terrorists and criminalizing law abiding citizens. One Nigeria is a sham that was established in part as business for a few. Nigeria used to be a country of decorum, intellectual breeds and maturity. Now, the whole world is laughing at us but they don't care.
There is unrest everywhere with Jihadists holding sensitive positions in our government. No wonder it's hard to win Boko Haram war. What a country and its political extremists. From the customs, to police, to immigration and military, they have their members there who clear the way for them. Weapons have been intercepted at the wharf several times in the past but nothing was done to seize them, except the officer who intercepted them were ready to either lose their lives or jobs, or both.
It won't be a shock if Major General Muhammadu Buhari nominates a "repentant" Shekau for Minister of defence tomorrow! How did we descend to this level of impunity and shamelessness? How can a presidency say "we should forget the pain and death that Isa Pantami brought to innocent families in the past"? For every crime there are consequences. This is the reason more people are taking to crime in Nigeria because crime pays in Nigeria.
Nigerians forgot so soon the words of Babachir Lawal, former secretary to the government of the federation when he said "Which Presidency?"
Pantami is actually the minister for terrorists affairs. The minister for communication title that the Federal Government gave to him was meant to be an avenue to communicate logistics movement to Boko Haram. No wonder Nigerian Army complains that some people feed the terrorists information about their activities. Not knowing that the minister of communication himself that knows the ins and outs is the one giving them clues. His radical and inflammatory rhetorics over the years have led to the death of many Christians in the North.
Our Nation's interests and security are greater than any individual. The scene of the world is rapidly changing. People now have easy access to information. You can't fool everyone all the time. This campaign has to be escalated outside the shores of Nigeria because this regime only reacts to things when they are embarrassed internationally! #EndSARS taught us that!
World leaders and international communities are watching with keen interests and they will surely react directly or indirectly. The Nigeria government has no vision and doesn't understand the reasons for most of the problems bedeviling the country. The officials have failed to perform the constitutional responsibilities and when you don't understand a situation, you can't proffer the solutions.
CRY MOTHER AFRICA! CRY BELOVED COUNTRY NIGERIA!! 'TEARS' NIGERIA IS BLEEDING.