by Biodun Omole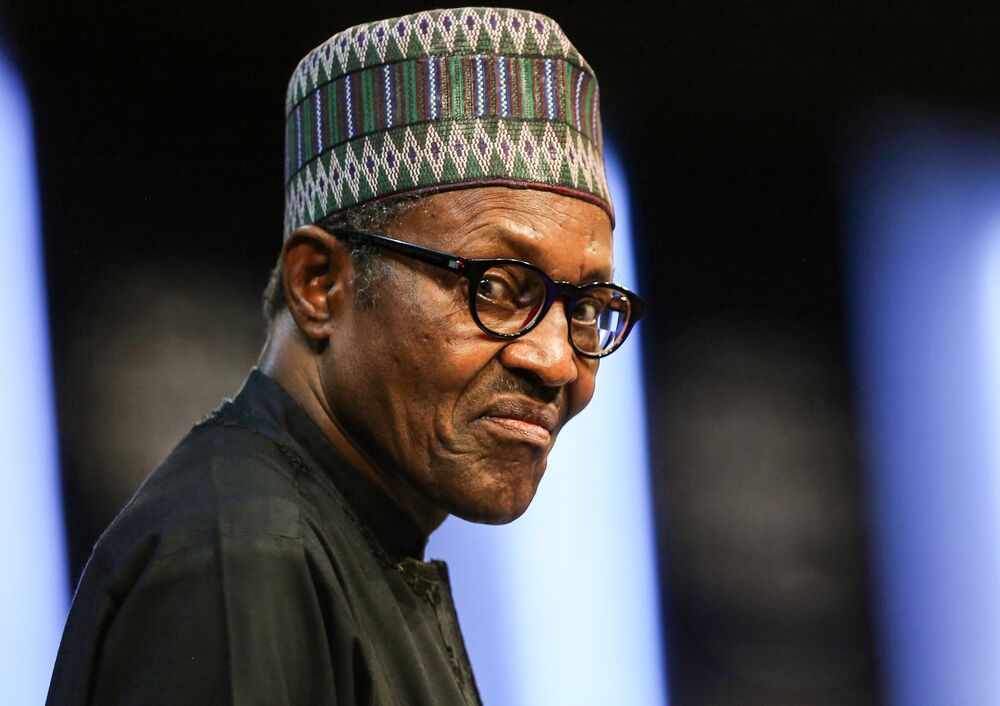 Nigeria is a strange item.
1. Of the 16 Republics in the world, only Nigeria uses empty landmass as federating units, instead of ethnic nationalities.
2. Nigeria is the only Oil-producing country where Oil Blocks are allocated to individuals, instead of government.
3. Nigeria is the only country in the world whose Constitution maintains a conflicting dual ideology – Democracy and Sharia. As both cannot co-habit, one must give way. That is the War going on now under Buhari's watch. Recall the Sultan of Sokoto – who doubles as Head of Fulani Oligarchy and Nigerian Monarchy – in 2020 declared in USA that he does not recognize the Nigerian Constitution, but Sharia only.
"It is to be ignorant and blind in the Science of Commanding Armies, to think that a general has anything more important to do than to apply himself to learning the inclinations and the character of his adversary". *John Laffin*[Links of Leadership].
While the Igbo and Yoruba were busy roaming the world and ravaging all Schools and Libraries – studying the ancestral cultures of the Greeks, Romans, Turks, Cappadocia, Mongols, Spartans, etc, their common mole in-house [Fulani], concentrated at home perfecting psychological Jihad to lock their horns in perpetual duel of vain supremacy and foolish pride. No doubt, the Fulani have succeeded in exploiting the mutual sense of insanity between the Igbo and Yoruba.
Fulani is a Culture of War and domination – ruthless military and political strategists. As parasites, they penetrate their host through guise and guile – deception. Recall these two encounters:
1. Uthman dan Fodio vs. King Yunfa of Gobir Kingdom [then Hausa] now Sokoto by Fulani.
2 Janta Alimi vs. Oba Afonja of Ilorin [then Yoruba] now Fulani. 
When your brother is in trouble, you are in trouble, unless you are insane. At the height of the *Jos* Ownership Crisis: "Look at Kano, Bida, and Ilorin – the Fulanis who are ruling there are non indigenes and I can't see why the same treatment will not be accorded to Jos, otherwise, there will be no peace in Nigeria". *Tanko Yakassai*, former Political Adviser to President Shehu Shagari [Vanguard Newspaper, 26 Jan 2009].
From Grazing Route – Grazing Reserve – Cattle Colony – Ranching – Grass from Brazil – inland Waterways – N100 billion to Miyeti Allah – Fulani ethnic Radio – RUGA – e-registration of illegal aliens – Military Ranching – back to inland Waterways again!
Taqiyya in action. The story keeps changing, but the subject matter remains the same – land takeover! 
Remember Terwase Agwarza [aka GANA]  – a Benue militia leader who repented, laid down his arms, and surrendered to Nigeria's security for amnesty. And the military killed him in surrender. But in Katsina, Governor Masari and some military officers held a Peace Meeting with terrorist bandits. The bandits attended carrying assault rifles in the presence of the governor and the military, yet nobody killed anybody. They know themselves!
A Few months back, UAE announced that it had convicted 6 Nigerians for funding Boko Haram terrorists. Nigerian government would not collaborate with UAE to track down BH sponsors. It's still busy hunting #ENDSARS# sponsors! Rather, FG had advised the convicts to appeal to the Supreme Court in UAE, promising to also use diplomatic avenues to help them out! They know themselves.
Recall it was "Igbo Coup 1966" – to unite other Nigerians against Igbo. Then came "No Victor No Vanquished 1970" – to deny responsibility after the genocide.  Recently it became "IPOB is a terrorist organization" – to divert attention from the real terrorists, and to justify further pogrom on the Igbo. And now, it's "Igbo sponsored #ENDSARS# to overthrow Buhari's government". Also, "Igbo destroyed Yoruba economic assets in Lagos".
Meanwhile, Buhari and his Fulani tribesmen [local and imported] have been executing "their mandate" happily and successfully. The rest of Nigerians – the highly educated and civilized, the sleeping majority, the self-defeating saints, etc, are the only ones thinking that Buhari is worried, that FG is failing Nigerians, that Buhari is fighting BH, poverty, etc, and that Nigeria is practising democracy.
"The world will never respect Africa until Nigeria earns that respect". *Nelson Mandela."
Madiba, Father of Africa! I tearfully regret to inform you that the Igbo and Yoruba of Nigeria, locked in a most foolish contest of wild goose chase, while the stranger plunders their common inheritance, have insanely sworn to "fall your hand".
If your brother is in trouble, you are in trouble, unless you are insane.
©️Biodun Omole November 25, 2020
READ ALSO: