by Ayo Dada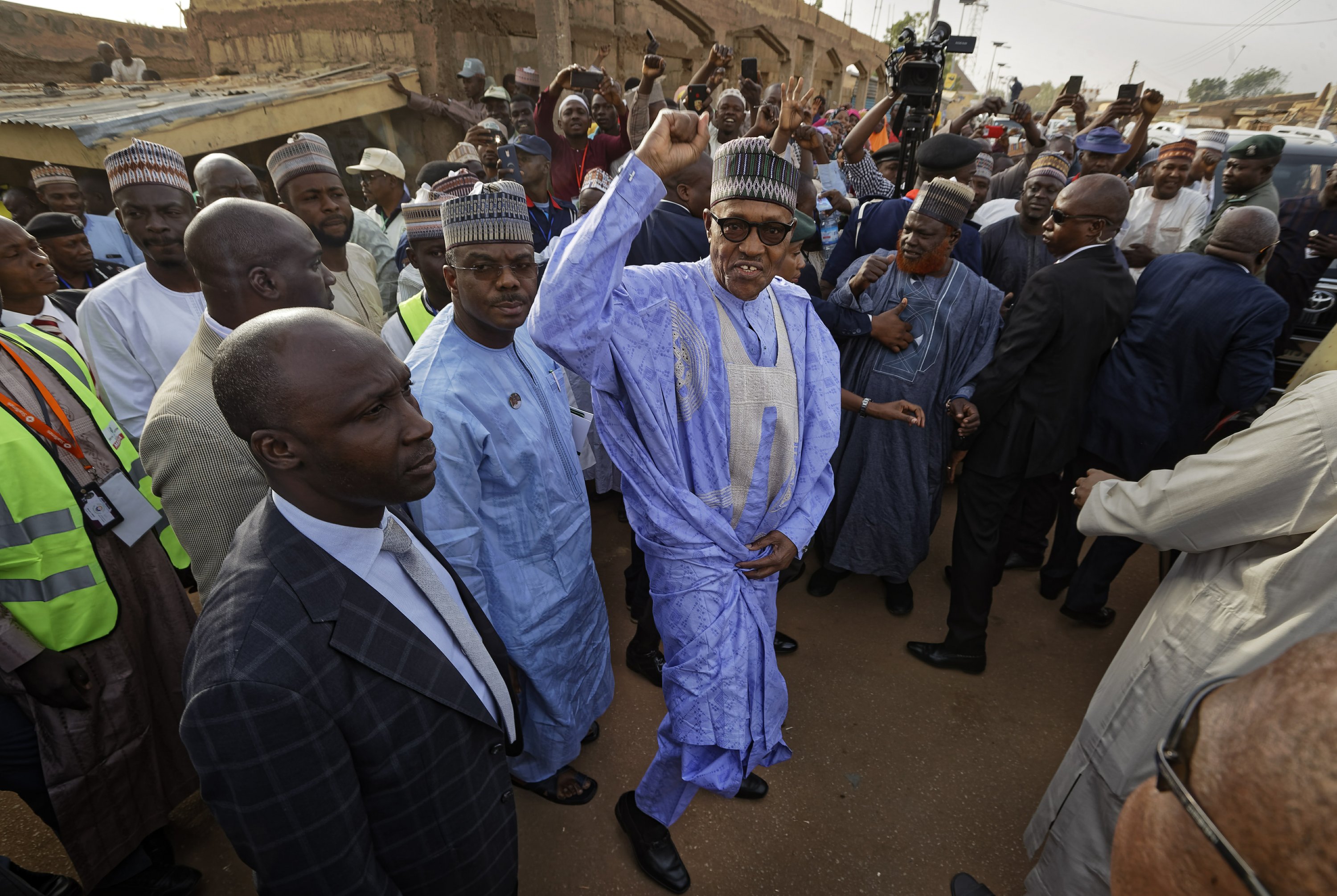 Nigerians are one of the most "spiritual" people, if not the most spiritual people on planet earth, however we lack the basic principle of Godliness; L O V E.
Listening to the lyrics of Power Show by The Legendary Fela Anikulapo Kuti, it is safe to conclude without a doubt, that before we can achieve the Nigeria of our dreams, if we still have one in the next 2 to 3 years, we will need to re-orientate our mindset, our values, and who we are as a people. Power show was released in 1980, 41 years ago, instead of things to get better as it is in most 1st and 2nd world countries the world, they are getting worse by the day in our beloved country. Yes, we can blame the leadership which have destroyed every fabric of our values and existence despite the abundance of talents and great minds, and natural resources. We however cannot, and should not exonerate ourselves of major parts of the blame.
The truth of the matter is, our leaders are 99.9% Nigerians, from the local government level to the highest office in the land, are governed by Nigerians. It is Nigerians who are in charge of The Judiciary, The Legislative, and The Executive. Who are our Traditional Rulers? Nigerians. Who are the General Overseers of our mega churches? Nigerians. Who are the Chief Imams of our mega Mosques? Nigerians. Who are the Heads of our Academic, Law Enforcement and Economic Institutions? Nigerians.
The problem did not start today as can be referenced in the lyrics below. One can safely say that Nigeria was a far better country in the 1960s. 1970s, and the 1980s than it is today even with the technological age that we live in.
Why is this so? I concluded that, the British who brought to us western education taught us in our schools, and other academic institutions and Christianity. Their products learned about integrity, compassion, kindness, manners, honesty, fiduciary and all the ingredients needed to build a thriving country. When they left, we had a strong currency, water was running from our taps, electricity was by far and large stable, industries everywhere and so on. We were set on a path to greatness…. so we thought, until Nigerians began to take over those positions that were hitherto held by white people, schools that were established by the missionaries. Instead of the country to continue to progress with the oil boom of the 70s, 80s and 90s, what did we get? RETROGRESSION of the highest degree.
The things that we developed as a country were FRAUD, NEPOTISM, RELIGIOUSITY, OPPRESSION, DESTRUCTION, DECEPTION, DISLIKE FOR ONE ANOTHER, and the one we added in the last 10 years or so, TERRORISM.
Why are these so, one must ask? Because we lack COMPASSION and LOVE to put it nicely!
If we have love, we will do our jobs and duties conscientiously, we will not steal money from the government, money that is meant to educate, to protect, to create jobs, to build and equip our academic and medical institutions and facilities, to develop our infrastructure, to grow our economy, to support our military and law enforcement agencies and to develop and strengthen our institutions.
A country where our 'esteemed' men of God become billionaires without any known businesses, establish private schools that their church members cannot afford to attend, where 97% of their members live below the poverty line, will be where we are today.
A country where our traditional rulers sell their powers and authorities to the highest bidder in government will be where Nigeria is today.
A country where rich ogas and madams treat their house workers like they are not human beings will be where Nigeria is today.
A country where morals, ethics and tradition are fast becoming a thing of the past will be where we are today.
A country where the church is our second home but we have no Christ in us (Jesus Christ is LOVE), where we can recite the whole Quran and pray 5 times a day, but the will of Allah is not in us will be where Nigeria is today.
A country where we are are hostile to one another, where respect of and for one another is fading into the abyss, where aggression is how we serve our customers may it be in the banking halls or at 'mama put' (BUKA) will be where we are today.
A country where the man/woman in the latest Lexus jeep will buy pure water from a street hawker and will ask for a change from 100 naira, but give a tithe of 2 million naira to the private jet flying G.O on Sunday deserves to be where we are today.
A country where we price goods from the poor hawker, but buy Aso Ebi for 250.000 naira the following day deserves to be where we are.
A country where we hail looters of our commonwealth, yahoo boys, armed robbers, thugs, kidnappers (perceived successful people without jobs or businesses) deserve to be where we are today.
A country where lecturers at our institutions of higher learning sell handouts, take bribes for grades, and ask for sex for grades will be where Nigeria is today.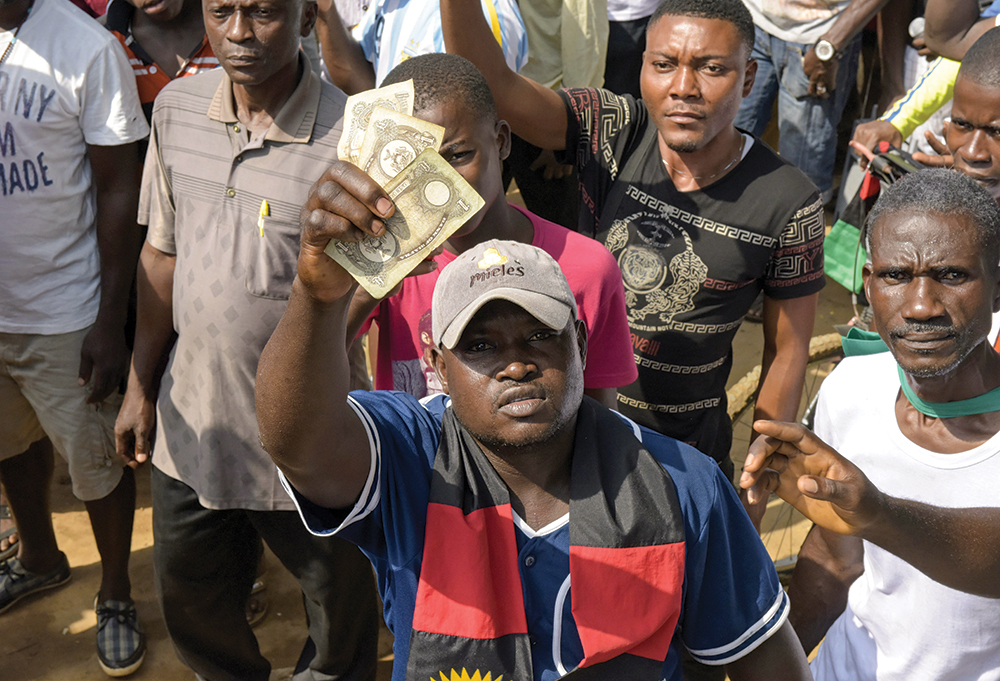 A country where we sell our votes to elect/rig the worst of our worst into office will be where we are today….. BACKWARD!
And the list goes on and on……
If we can change our mindset to that of LOVE, to love one another like Jesus taught us to do, the above will be a thing of the past and Nigeria will be the greatest country on earth, without a doubt.
Please Read and digest the lyrics of POWER SHOW by FELA below:
Thank you.
I open my eye I see for my land
*(CHORUS) NA WRONG SHOW O
Everywhere you go
Everywhere you dey
Everybody want do power show
Na wrong show O
You reach boarder immigration
officer dey
Him go bluff you
Waste your time
Change him pants
Some dey comb dem hair
Den tidy dem table
Den dem pull dem chair
Before him go know say you dey there
If you no talk quick
Him go go for s***
Him go s*** come-back
And you talk to am
Then you suprise when him
Shack for you
Him go say you no go cross
You no go cross today
Na that time dem go start Dem
Power Show O O
Na wrong show
Go post office na the same
Dem go bluff you
Waste your time
Run you up
And then run you down
Dem go tire your body
And then tire your mind
And them tire your whole mind
Dem go say no change for fifty Kobo
Na that time dem go start them
Power Show O O
Na wrong show O
Motor car owner sef him go take
him car push him car push laborer
Down for road
Then him start to yab
Foolish labourer
Nonentity, him no get money
Look him sandals e don tear finish
Look him trouser e don tear for yansh
Look him singlet e don dirty finish
Look him body e no bath this morning
Look him pocket e don dry finish
You go suffer for nothing
You go suffer for nothing
You no know me sha?
I be General for Army Office I
I be Officer for Police Station
I be secretary for government office
You foolish laborer, Nonentity,
you go suffer for nothing
Na that time dem go start dem
Power Show
Na wrong show O
Power Show
Na sad thing
Na bad thing
Na wrong show O
Power na to help your land
Na to help your mates
Na wrong show O